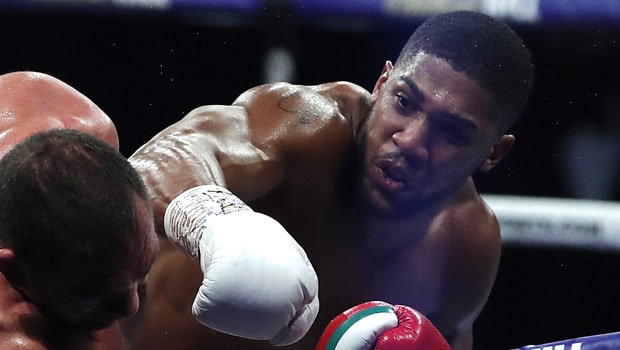 WBA, IBF, and WBO Heavyweight champion, Anthony Joshua recently revealed that he has a maximum of 5 years left as a professional boxer before hanging his gloves.
Joshua is currently preparing for a unification bout with WBC champion, Tyson Fury. Last year, Joshua successfully defended his IBF title against Kubrat Pulev for the first time since regaining it. In June 2019, he lost his titles to Andy Ruiz Jr before facing him again in December to win all titles back.
Joshua has accomplished a lot within a space of 8 years. He is a 2012 Olympic Gold Medalist before turning pro in 2013 and has 24 professional wins with 22 KOs. As he goes against his biggest challenger yet, Joshua, who is 31 years old, has made it known that his time in the ring was slowly drawing to a close.
He recently revealed to Sky Sports News, "This isn't the start of my career. I'm coming towards the end of my career. I'm not someone who lives in the moment and thinks that everything is just like for now. I'm always planning ahead so I'm coming towards the end of my career. Five years left and that's basically an Olympic cycle. I've got an Olympic cycle and a little bit more left, so when you see the next Olympics happen is when I'll be coming to the end of my career and the next generation will be coming through."
The reality of it, however, is that Joshua may retire even earlier., depending on the outcome of his upcoming fights. Fury is a fighter that could match Joshua blow for blow with 30 professional wins and just 1 draw. But all of that means nothing to Joshua who said that Fury should be thinking of retiring at this point as he has nothing else to offer. But Fury, who is one year older than Joshua but started his professional career almost 5 years before, has a different opinion concerning his retirement and hopes to make it to the level of Wladimir Klitschko who retired at age 40.
At the moment, agents from the camps of the two heavyweights are seeing how they can make the fight between the two men happen sometime in May or June this year and also settle the question about where the fight would take place.
Leave a comment