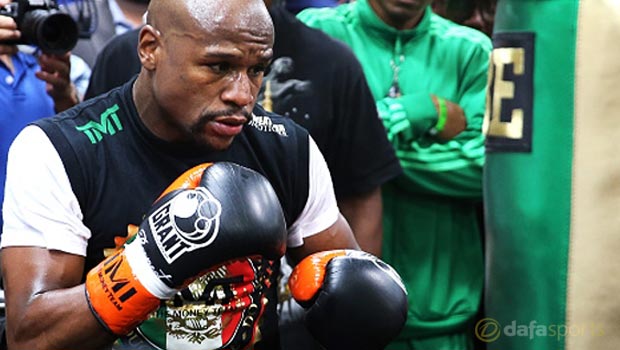 As the build-up to the biggest fight this century continues, former World Champion Joe Calzaghe claims that Floyd Mayweather's unbeaten record is a burden to him rather than an inspiration.
Calzaghe, who retired from the sport unbeaten back in 2008 with an unblemished record of 46 and 0 believes the unbeaten tag is a massive burden to Mayweather, but he still believes the American will win his fight with Manny Pacquiao in Las Vegas on May 2nd.
Mayweather goes into the fight with a perfect record of 47 wins, 26 of which have come by way of knockout, whilst opponent Pacquiao has been beaten five times, with 57 wins and two draws along the way.
"There will be a lot more pressure on Mayweather than there will be on Pacquiao," he told BBC Sport.
"Pacquiao has been beaten, so he'll be more relaxed than Mayweather. The 'zero' is a massive burden."
The Welshman added: "I don't think Mayweather was that impressive in his last two defences against Marcos Maidana. He made hard work of those fights.
"But you can't overlook a guy that's never lost. Mayweather is a fantastic fighter who always finds a way to win, so he will be ready for this fight.
"Pacquiao can fight and there's always one great fight left in somebody, but I think the win will go to Mayweather."
Mayweather's WBC and WBA welterweight titles and Pacquiao's WBO belt will be on the line at the MGM Grand and the American is the favourite to pick up the win at 1.44, with the Filipino ace priced at 2.75.
Leave a comment