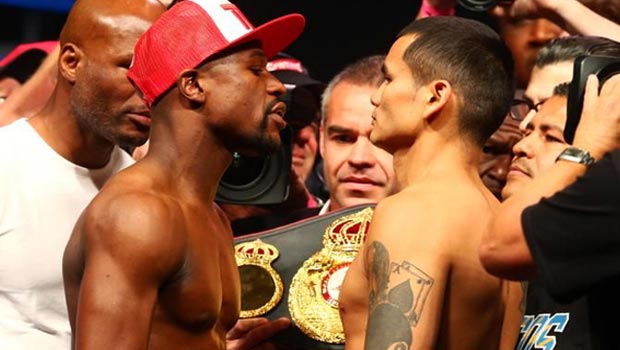 Undefeated welterweight champion Floyd Mayweather Jr will step back into the ring in September for a rematch with Argentina's Marcos Maidana.
Maidana put up a good fight when the pair met in Las Vegas on May 4, but despite hanging in there for the whole bout, he lost his his WBA belt to Mayweather, already the WBC champion and therefore the unified owner of both titles.
That victory saw Mayweather stretch his unbeaten record to 46-0 thanks to a majority verdict, but Maidana felt that he had done enough to earn a rematch.
"I definitely feel like I won this fight. Floyd did not fight like a man, like I expected him to," Maidana told reporters afterwards.
The Argentinian is an explosive performer, having posted 31 knockouts in his 35 career wins, while he has suffered four defeats.
Mayweather, who has managed 26 knockouts so far, was impressed with Maidana first time round.
"Normally I go out there, I box, I move," he said. "Finally, I was in a tough, competitive fight. He's a tough competitor and we gave the fans what they wanted to see.
"If the fans want to see it again, we'll do it again."
And they will, on September 13 at the MGM Grand in Las Vegas, the venue of the first fight.
Whoever comes out on top this time will have the likes of Manny Pacquiao and Amir Khan knocking on the door for a match-up.
Leave a comment