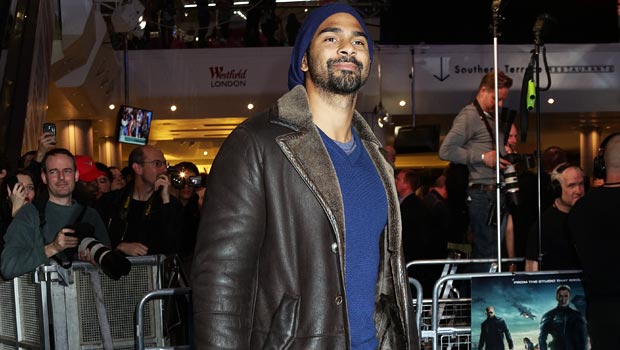 Former WBA heavyweight world champion David Haye has revealed he is dreaming of returning to the ring for one more fight in Dubai.
Haye's last professional appearance in the ring was in July 2012 against fellow Brit Dereck Chisora at Upton Park in London, where he claimed the victory by TKO in round five.
The 33-year-old has been out of action for some time after undergoing surgery on a troublesome shoulder injury.
The road to recovery has been a long one after a five-hour reconstruction operation in November last year, but he believes he can once again pull on the gloves and put on a show for the fans.
Haye, who had to pull out of a planned bout against Tyson Fury due to injury, said: "What I've always wanted to do is get back in the ring and I want to fight in Dubai. That's always been one of my dreams, to bring a big boxing game to Dubai.
"You've never had a big-time fight in Dubai that I can remember in the last 20 years. It would definitely be great for me to get big-time boxing to the UAE."
Doctors advised 'The Hayemaker' to hang up his gloves following the surgery but the Brit insists he feels good and hopes to find a venue while currently spending some time in Dubai.
He added: "It's been one of the most difficult years of my life. But things have started to turn around health-wise. The injury I sustained on my shoulder required six pins and that's healed well, and I've made pretty much a full recovery.
"I'm doing the training that I didn't believe I could do at one stage."
Leave a comment