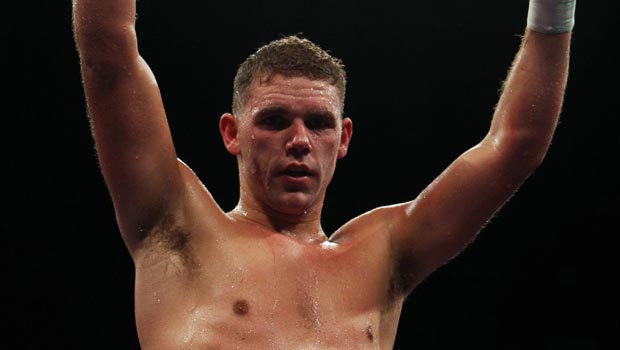 Chris Eubank Jr has vowed to "blast" Billy Joe Saunders out of British boxing ahead of Saturday night's eagerly-awaited middleweight showdown at London's Excel Arena.
The unbeaten 25-year-old, son of former middleweight and super-middleweight world champion Chris Snr, is looking forward to going up against Saunders as he looks to take his rival's British, Commonwealth and European middleweight titles.
However Eubank Jr has also been irked at his 25-year-old opponent's "disgraceful" pre-fight antics and claims the constant public jibes aimed towards him have put the sport of boxing in "a bad light".
Saunders has promised to quit boxing if he loses Saturday night's fight, which is in the undercard of the British heavyweight battle between Tyson Fury and Dereck Chisora.
As a result Eubank Jr is not only determined to defeat Saunders, but he wants to beat him inside the 12 rounds and make him honour his word of walking away from the sport.
He told Alan Brazil's Sports Breakfast on Talksport: "He is upset a lot of people with the language and the things he has tried to put across about me. It brings a bad light on the sport.
"Kids are watching us as professionals and they are looking at us to teach them how to act. Kids will look at the things he is saying and will think, 'if the British, Commonwealth and European champion is saying this stuff about his opponent before a fight, then this is the type of thing I should be doing'.
"He is a let down to the sport and I cannot wait to blast him out of British boxing for good.
"He won't last the 12 rounds with me. He doesn't have the heart or the spirit to handle the power that I am going to be putting on him."
Leave a comment