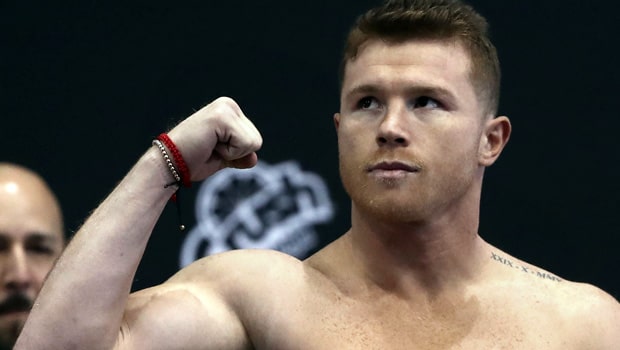 Saul 'Canelo' Alvarez has once again demonstrated why he is boxing's best pound-for-pound after defeating Avni Yildirim in three rounds in a fight that was expected to last longer than that.
Yildirim's trainer had to step in at the end of the third round, forcing the referee to end the fight before the start of the fourth round. The fight marked Canelo's 55th win and his second win in two months after defeating Callum Smith back in December. It was also a successful title defence as Canelo was able to keep the WBA and WBC super-middleweight belts. This was Yildirim's first fight in two years. The fight took place in front of 12,000 people at the Hard Rock Stadium in Miami.
Both fighters were very careful during the first round, although Canelo was able to land some body shots. He then later got a warning from the referee for hitting his opponent too low with a lower left hook. Canelo began the second with an uppercut that stunned Yildirim. He then landed another shot that weakened Yildirim's guard. He did not rest there as he launched a right punch that seemed to do real damage to the other man.
Canelo also took control of the third round, delivering a left hook that shook his opponent. A minute later, Canelo sent Yildirim to the canvas with a straight right hand. Yildirim was able to get back up but it was obvious there was not much he could do again, many of his attempts failed and Canelo kept delivering punches left and right. It was during the break after the third round that Yildirim's trainer, Joel Diaz, stepped in and forced the fight to end. Canelo was then declared the winner of the fight after three rounds.
After the fight, Canelo revealed that he planned to knock out Yildirim and he was quite glad he achieved it. Canelo's next fixture is a unification match against Billy Joe Saunders, who currently has the WBO title. This is a fixture Canelo has been looking forward to. The fight would take place in a yet-to-be-decided venue and would hold on the 8th of May, 2021.
Leave a comment