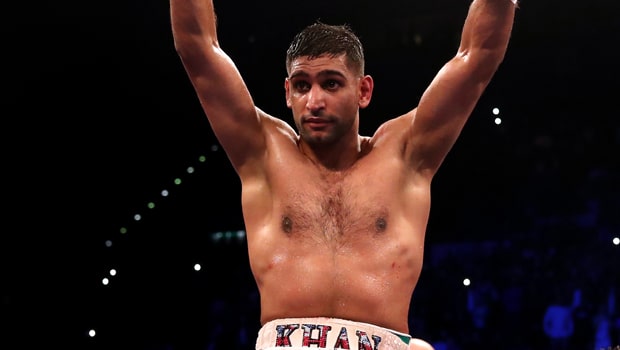 Amir Khan has claimed nothing can now stop his all-British fight with Kell Brook going ahead but he admits the pair may be forced to wait until 2019 before stepping into the ring together.
Both fighters are now promoted by Matchroom chief Eddie Hearn and the three have been trying to negotiate a deal since the start of 2018.
Khan won his last fight in September after beating Samuel Vargas on points, while Brook has not been seen since his win over Siarhei Rabchenko in March.
After weeks of talks, Khan insists Brook has agreed to fight at 147lbs and he will also not be allowed to weigh more than 10 pounds over the limit on fight night.
"Obviously me and Brook are with Eddie Hearn," said Khan.
"I've left that to Eddie to do all the negotiations, to speak to both parties, to speak to his trainer, his manager, himself.
"But look, it's a fight I would love to have, and I think it would make a lot of money financially for both fighters, but at the same time it would be a massive fight in the UK.
It's a fight that the fans want. Why not make it happen?
"Nothing can stop it. He's agreed to be 147, and also have a rehydration clause of 10 pounds. I'm happy with that.
"If he's happy to take that, so am I. That fight can happen then 147 it is, and we're with the same promotional team, so that makes the fight even easier. Let's see what happens.
"This year, I think will be difficult. It will be probably next year, because we are coming towards the end and obviously we would want to promote that fight to be a mega fight."
Leave a comment