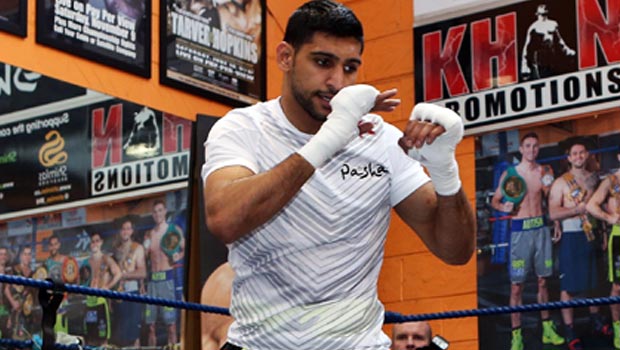 Amir Khan believes Floyd Mayweather Jr is avoiding him and has called on the American star to decide this week if he wants to take on the Briton.
Khan has been building for a potential showdown with unbeaten Mayweather for some time and his impressive performance when beating Devon Alexander recently has only improved his chances of landing the super-fight.
Khan is keen to set up a bout with the 37-year-old for May but Manny Pacquiao also appears determined to try and take on the five-weight world champion at some point in 2015.
Mayweather is taking his time to decide his next opponent and Khan admits the clock is ticking on a decision from the 'Money Man'.
"I want to fight in May and I want the Mayweather fight but it's not getting any closer," the Bolton-born man told the Daily Mail. "It's a waiting game, I've given his team five days. I need to know this week because I need to start training."
Khan thinks he deserves a shot at trying to become the first man to beat Mayweather Jr and is the stand-out candidate, having fulfilled all the requirements up to now for the bout.
He added: "I've answered all the things Mayweather wanted me to do. He wanted me to fight at welterweight, I did that; he wanted to do a vote, I won the vote; he wanted me to beat a top guy in the division and I gave Devon Alexander a beating he'd never had before.
"There is a lot of money in a fight with me, not just in America, but he's trying to avoid me. He's avoiding two names in boxing, Manny Pacquiao and Amir Khan."
Leave a comment