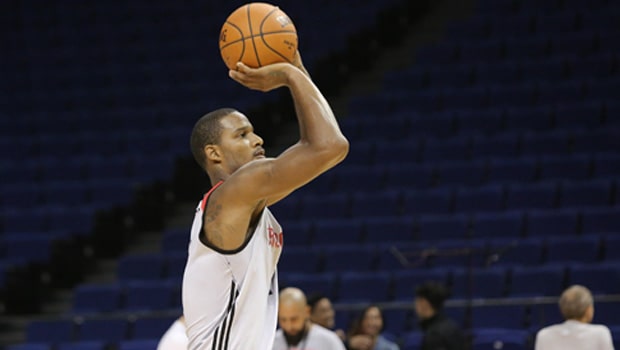 Current Heat forward Trevor Ariza played with the Lakers in the 2007-08 and 2008-09 seasons, winning an NBA Championship in 2009. Ariza averaged 8.3 points, 4.1 rebounds and 1.7 assists in 22.9 minutes over 106 games in his two years with the Lakers and this is what he had to say about Kobe's influence in his career:
"Kobe was the one who totally changed my perspective of the game. Everything small or big, it all mattered the same to him. His attention to detail was what separated him. You can be a great athlete, a great scorer, but what if you are playing hurt and can't get to the spot you normally like to operate from? 
Kobe's the one that showed me how to pay attention to angles, to footwork, to the nuances that can take you a long way in situations like that. He broke down the game differently than anyone I've ever seen."
Kobe Bryant is possibly one of the greatest NBA players of all-time and the greatest Laker ever. Two jersey numbers in the rafters at the STAPLES Center prove it. Kobe was able to take over games in ways that not many players could.
His drive to win at any cost helped him succeed on and off the court. An 18-time NBA All-Star, five-time NBA champion and one-time NBA MVP, Kobe tragically passed away on January 26, 2020.
Eduardo Solano, from FOX Sports Radio 1340 AM Hopewell and AccuScore, wrote this about Kobe Bryant recently:
"I've always been a Chicago Bulls fan but I followed Kobe Bryant's entire career! Kobe is one of my favorite athletes of all-time and I still can't process that he is gone."
Leave a comment