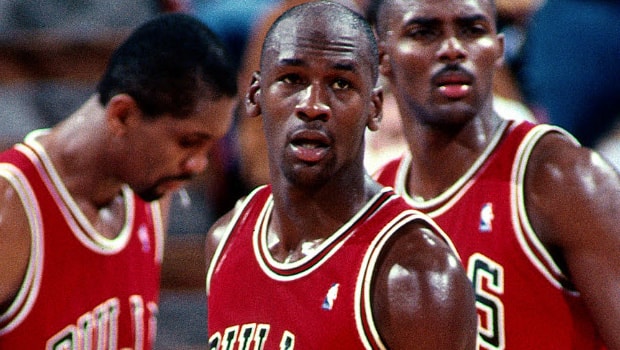 In 1993, the Chicago Bulls became the third team in NBA history to win a three-peat. Many of the players in the 1992-93 Bulls are still involved in basketball.
BJ Armstrong 
BJ Armstrong is a three-time NBA champion and a one-time NBA All-Star with the Bulls. He was the starting point guard in the 1992-93 season, averaging 12.3 points and 4.0 assists in 30.4 minutes over 82 games. Armstrong left the Bulls after the 1994-95 season and played five more years in NBA. He returned to the Bulls and retired with them in the 1999-00 campaign.
Armstrong is now a sports agent for the Wasserman Group out of Los Angeles. The NBA and Audible will team for a 10-part podcast series called 'Beyond the Last Dance' that will continue the story of the Chicago Bulls. BJ Armstrong will co-host the series with former Bulls reporter J.A. Adande.
According to NBC Sports, 'Beyond the Last Dance' will "explore additional storylines past ESPN's documentary and will feature interviews with former players, coaches, and journalists." 
Bill Cartwright 
Bill Cartwright won six NBA Championships with the Bulls, three as a player from 1991 to 1993 and three as an assistant coach from 1996 to 1998. Cartwright was the starting center for the Bulls in the 1992-93 season, averaging 5.6 points and 3.7 rebounds in 19.9 minutes over 63 games. He was the head coach of the Bulls from 2001 to 2003.
Cartwright was a three-time All-American at the University of San Francisco (USF) in the late seventies and now he's an ambassador for the program.
John Paxson
John Paxson played with the Bulls from 1985 to 1994 and won three NBA Championships. He averaged just 4.2 points in 17.5 minutes over 59 games in the 1992-93 season but he shot 46.3 percent from beyond the arc and hit the game-winning 3-pointer in Game 6 of the 1993 NBA Finals against the Suns.
Paxson has served the Bulls in various roles for more than three decades. He retired from the league in 1994 and after years as Vice President of Basketball Operations for the Bulls, he is moving into a new role as Senior Advisor of Basketball Operations.
Phil Jackson 
Phil Jackson coached the Bulls from 1989 to 1998. Jackson ran the famous Triangle offense and dubbed the 1997-98 season the "Last Dance" because he was told by then Bulls general manager Jerry Krause that he would not be the team's head coach after that year.
Jackson then won five NBA championships in 11 years coaching the Lakers and had an unsuccessful stint as president of the Knicks from 2014-2017. Now he is out of the NBA.
Leave a comment