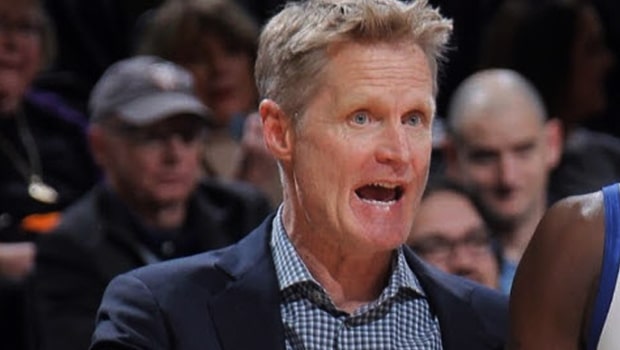 Head coach Steve Kerr says the Golden State Warriors are entering 'new territory' as the dust begins to settle on their NBA Finals defeat to the Toronto Raptors.
The Warriors were the two-time defending champions and the heavy favourites to win the 2019 NBA Championship, but they suffered a 4-2 series defeat to the Raptors.
It was a disappointing end to the season for Golden State, who also lost Klay Thompson and Kevin Durant to serious injuries during the Finals.
The future of the injured duo at the Warriors is set to be the subject of debate throughout the off-season, but they are not the only two players that could move on over the coming months, with DeMarcus Cousins also set for the exit door.
Kerr admits the Warriors, who have reached the NBA Finals in each of the last five years, are entering 'new territory' this summer, as they look to build a roster that is capable of going all the way once again next term.
"Everything that happened up until five days ago was just basketball and people and bumps in the road," Kerr told reporters.
"But when you're talking about two career-altering injuries (to Thompson and Durant) to two of your best players in back-to-back Finals games, unheard of. It will probably never happen again. We're in new territory now."
Kerr does still remain hopeful that both Thompson and Durant will remain with Golden State next season and will return from their injuries stronger than ever, while he also hasn't given up hope that Cousins will form part of his long-term plans.
"This summer is going to be a wild free agent market, and we have to figure our situation with Klay and Kevin and how all that shakes out," Kerr added.
"But I could absolutely foresee a place for DeMarcus here if he wanted to come back. It's a matter of what are his goals, what's out there for him."
Leave a comment