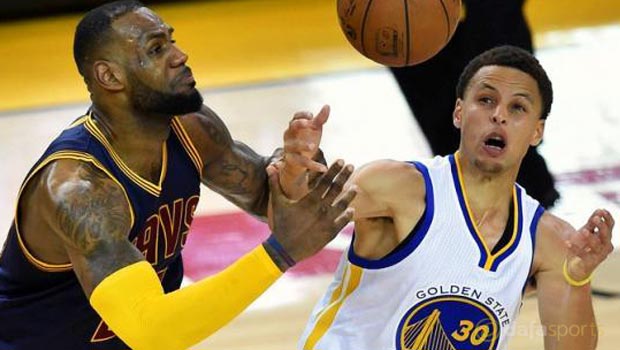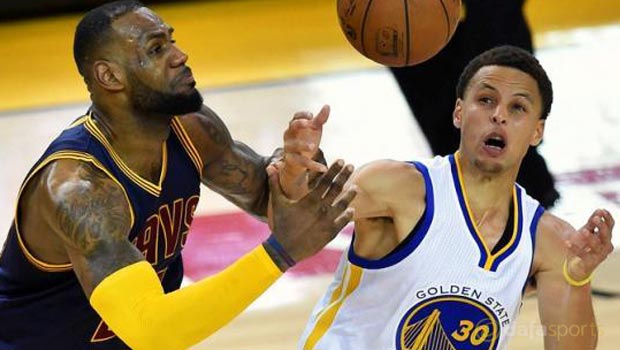 Stephen Curry was at a loss to explain a rare off night for the Golden State Warriors as the Cleveland Cavaliers levelled the NBA Finals at 1-1.
Curry shot five-for-23 from the floor, missing 13 three-point shots, and had six turnovers meaning the Warriors had to rely on Klay Thompson to keep them in the game with 34 points.
"Shots I normally make I knew as soon as they left my hand that they were off," Curry said.
"That doesn't usually happen. Mechanically, I don't know if there is an explanation for it, just didn't have a rhythm and didn't find one the whole game."
LeBron James was the hero for the Cavaliers, producing a masterful display with a triple double to lead his side to victory.
James finished with 39 points, 16 rebounds and 11 assists, while Cleveland also found themselves a new hero in Matthew Dellavedova as they outlasted the Warriors 95-93 in overtime.
"It's the grit squad right now," James said. "If you expect us to play sexy cute basketball, that's not us right now. Everything is tough and it has to be that for rest of series."
Game three in the best-of-seven series takes place at Quicken Loans Arena in Cleveland on Tuesday and The Warriors now need to claim a win to regain home advantage.
The Golden State Warriors remain 1.48 favourites to win the series with The Cavaliers priced at 2.66.
Leave a comment