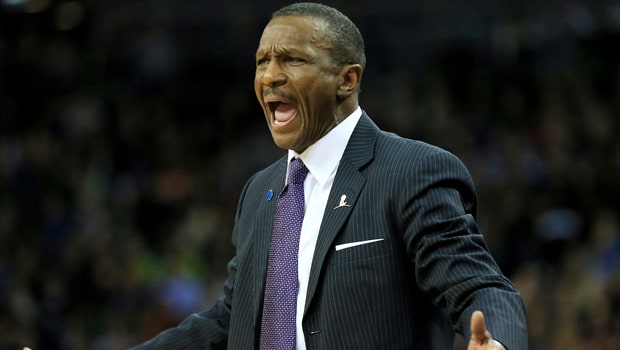 Detroit Pistons coach Dwane Casey has heaped the praise on Blake Griffin after his All-Star appearance at the weekend.
Griffin managed five successive All-Star appearances between 2011 and 2015 but missed the last three years.
The forward moved to Detroit from Los Angeles Clippers during the off-season and has starred for his new team, with the Pistons in contention for a play-off spot as they sit ninth in the Eastern Conference.
"He does a little bit of everything for us. Probably one of our better pick-and-roll players, passers, scorers, leader by example, just so many things," said Casey, as reported by WEEI.
"His basketball intellect, for me, is one that's been the most impressive of our players. I didn't know that about Blake, because when you think about him, you think about the high-flying dunker and the muscular guy in the post, but there's a lot more to that than just his dunking and athleticism."
Griffin managed 10 points in 19.41 minutes for Team Giannis as they went down 178-164 to Team LeBron on Sunday night.
The 29-year-old was happy to add to his All-Star appearances but Griffin feels he can still improve further. "As a player, you always believe in yourself," he said.
"I knew I had another level to go to, and being healthy was part of that. But the beginning of the year, my goal isn't to only make the All-Star team. It's much more than that."
Leave a comment