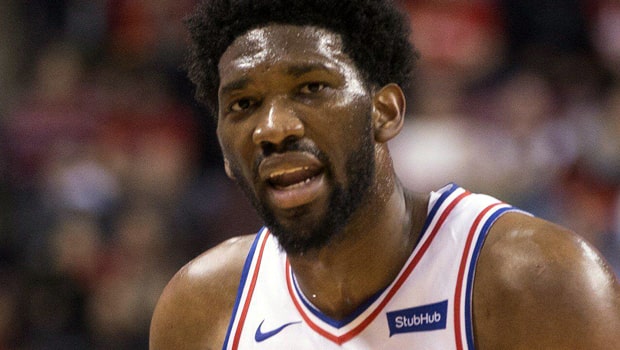 Philadelphia 76ers star player Joel Embiid could return from injuries as soon as Game 3 or 4 in the Eastern Conference semifinals against Miami Heat, ESPN reported on Sunday. Embiid will not travel with the team for the first two matches of the series due to an orbital fracture and concussion.
However, he could return to the team after reevaluation on Wednesday, after the series will move to Philadelphia. In fact, it has been reported that Embiid will be able to clear the concussion test soon and the 76ers will hope that he also recovers from the orbital fracture.
Furthermore, the 28-year-old Cameroonian was already carrying a torn ligament in his left thumb and suffered the fracture in the Game 6 win (132-97) against Toronto Raptors on Thursday.
Sixers head coach Doc Rivers revealed while talking to the reporters that they will be trying a new combination in the opening game of the series against the Miami Heat following their practice on Saturday.
"We may need all four guys, even if it's to burn minutes," Rivers said. "The one thing Miami is, if they're nothing else, they're clever. They're foul magnets. That's a concern for us. Two reasons: They shoot free throws well, so we don't want to play the whole series in the penalty. And No. 2, getting some of our guys in foul trouble.
"Bam [Adebayo] does a great job of that, Jimmy Butler may be the best at it in the series now without Joel, and Kyle Lowry does it. We just have to be very smart in how we plan our bigs."
The Sixers were able to win the opening round of the playoffs by 4-2 against Toronto Raptors and they will look to come up with a collective show against Miami Heat. The first match of the Eastern Conference semis between these two teams will be played on Monday night.
Leave a comment