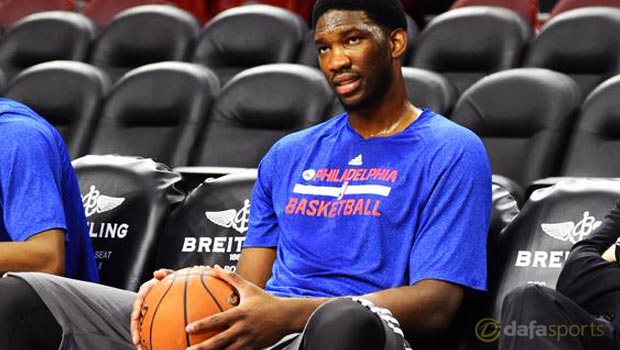 The Philadelphia 76ers hope the decision to operate on Joe Embiid's right foot for a second time will be good for the player's career in the long term.
The 76ers are confident that Embiid will not have another setback after having a bone graft procedure.
Five doctors were involved in the center's surgery, with Sixers general manager Sam Hinkie saying in a statement. "The goal was
simple: Provide the best possible care for Joel to maximise his opportunity for a long and successful NBA career."
The 21-year-old, who was born in Cameroon, was selected third in the
2014 draft.
He signed his rookie scale contract with Philadelphia almost exactly a year ago after having surgery to repair a stress fracture in his foot in June 2014.
He missed the whole of the 2014-15 season because of the injury and it has already been announced that his chances of featuring in the 2015-16 season are slim.
Orthopedic surgeon Martin O'Malley is confident the player will eventually be able to return to action, saying: "The bone's integrity was even better than expected and has been put in a great position to support full recovery."
Embiid played for the University of Kansas in 2013-14 but has been beset by injury problems since hurting his back when landing awkwardly during a game which forced him to miss the Jayhawks' final two regular-season matches and the Big 12 Tournament.
Meanwhile, Philadelphia are 501.00 to win the 2015/16 NBA Championship outright. Cleveland Cavaliers are available at 3.75 and San Antonio Spurs at 4.75.
Leave a comment