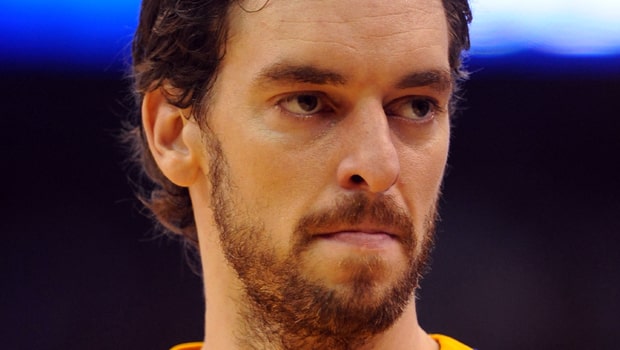 Milwaukee Bucks will be without Pau Gasol for the rest of the regular season and the start of the playoffs due to an ankle injury.
The veteran center only moved to Milwaukee from San Antonio Spurs three weeks ago and has so far made three appearances for the Bucks.
Gasol, 38, was drafted in to bring some experience to the Milwaukee side and has been used sparingly, averaging 10 minutes-per-game with 1.3 points and 3.3 rebounds.
Gasol is expected to be absent for around a month, meaning he will miss the rest of the regular season and the start of the postseason. The playoffs begin on April 13 and the Bucks, who have the best record in the NBA, 54-19, are bidding to secure the top seeding in the Eastern Conference.
Milkwaukee are three games ahead of second-placed Toronto Raptors with nine games of the regular season to play.
The Bucks come up against a Cleveland Cavaliers side who have already been mathematically eliminated from playoff contention on Sunday.
Milwaukee are 3.00 to win the Eastern Conference and reach the NBA Finals, Toronto can be backed at 3.25 and Boston Celtics are 5.25.
The Bucks are 9.50 to go all the way and win the NBA Championship outright and two-time defending champions Golden State Warriors are 1.40 as they bid to complete an historic three-peat.
Leave a comment