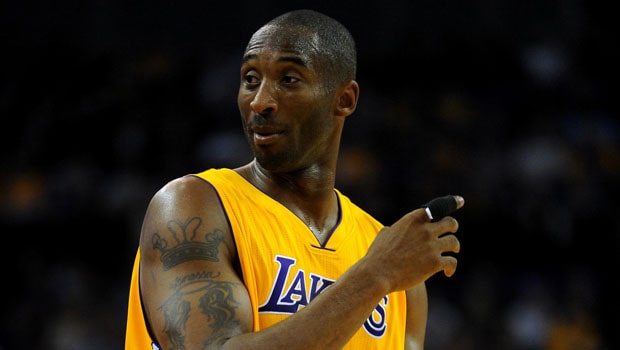 This Tuesday was the one-year anniversary of Kobe Bryant's untimely death. This caused fans and players alike to reflect on the legendary star. Current Lakers LeBron James and Anthony Davis reflected on the impact that Kobe's passing has had on their lives. James took a moment to reflect on Kobe's immense legacy after Saturday's 101-90 win against the Bulls.
"Us being able to remember him and wear the [Black Mamba] jerseys during the postseason and have the postseason success we had, as you guys saw with those uniforms. We got a lot of guys that wear his shoes still to this day," James said.
"I'm able to wear the 2-4 on my finger every night, and the when we play at STAPLES Center you see that 8 and 24 in the rafters and be able to just live his legacy on. There's a lot of things that die in the world, but legends never die, and he's exactly that. So, it's all about representing him," James concluded.
"As we approach his one-year anniversary, it saddens our hearts to actually come to the realization that he's gone," Anthony Davis told ESPN. "I know I still have trouble with it, you still just can't believe it… To this day, it's, 'Mamba on three!' anytime we bring it in because we still want to recognize that he's a part of our organization. And ever since the tragedy happened, we had a mindset that this is bigger than, you know, ourselves."
"I've always been a Chicago Bulls fan but I followed Kobe Bryant's entire career! Kobe is one of my favorite athletes of all-time and I still can't process that he is gone. 
His death devastated everyone he inspired and from now on, August 24 (8/24) will always be his day… proving what we already knew: his legacy will live on," Eduardo Solano, from FOX Sports Radio 1340 AM and AccuScore, wrote in August.
An 18-time NBA All-Star, five-time NBA champion and one-time NBA MVP, Kobe is possibly one of the greatest NBA players of all-time. Many say that he is the best Laker ever. Two jersey numbers in the rafters at the STAPLES Center are constant reminders of his legacy in Los Angeles. Bryant was able to take over games in ways that not many players could. His drive to win at any cost helped him succeed on and off the court.
Leave a comment