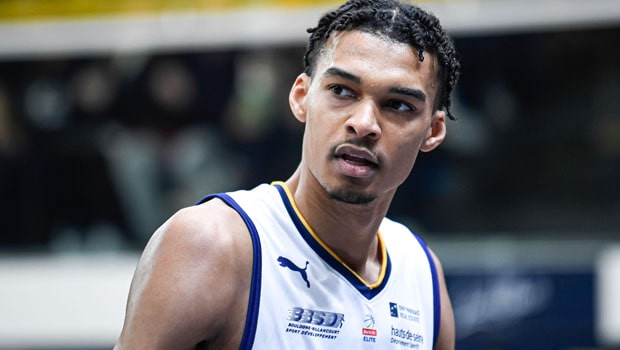 Victor Wembanyama is a name that has been ringing a lot among NBA fans, and the fact is that the player has not yet made his leap into the league and is already news everywhere.
According to all the forecasts, he will be the next number 1 in the NBA Draft, and almost all the teams want him.
The player delivered all the necessary documentation to declare himself eligible for the ceremony on June 22.
"Declaring myself eligible for the Draft… well, it's something very crazy. I think I haven't assimilated it yet," said the Frenchman for ESPN, the channel where Wembanyama made his official announcement. "I realized very young that I wanted to play in the NBA, and it's something that is coming true every day. I am very lucky to have this dream at my fingertips."
Since the days of LeBron James, a player hadn't aroused as much pre-Draft hype as Wembanyama. In addition, it has not been a long time since a player was seen positioning himself as the number 1 option in the draft so far in advance.
On May 15, it will be known which franchise will have the privilege of having the first pick and therefore taking over the services of the Frenchman.
For his part, the young player has no preference as to which franchise to play for, "there isn't a bad organization; I'm not worried. I never tell myself that I don't like going there. All organizations are so careful with their players that there is no wrong destination."
Leave a comment