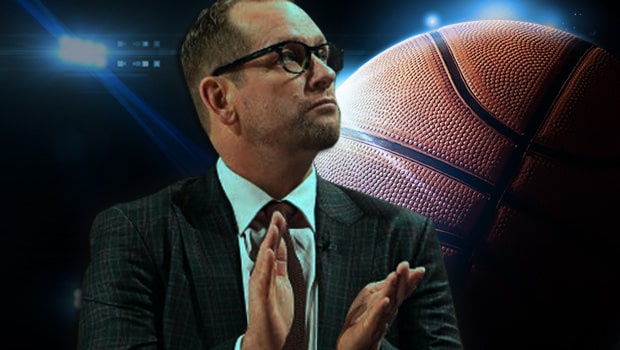 Toronto Raptors head coach Nick Nurse said that performers off the bench had been key in his side's recovery to level the series with the Milwaukee Bucks.
Milwaukee took a 2-0 lead in the series but the Raptors have come back to win the last two, the most recent being a 120-102 win on Tuesday night.
Kyle Lowry scored 25 points in that game, 18 of them coming in the first half but, while he and Kawhi Leonard capture the headlines, Nurse says the players off the bench have been crucial to their recovery.
Fred VanVleet, Serge Ibaka and Norman Powell all made an impact in Game 4 and Nurse said afterwards: "One of the biggest plusses that we've seen in the last couple of games is that we are functioning very well in the minutes Kawhi (Leonard) is not out there, even tonight with Kawhi and Karl (Lowry) both not out there.
"We have to go 'functional' without them sometimes. They are guarding tough players, running the team, playing defense and taking a lot of shots so it's nice to be able to let them gather, get their legs, get their breath back and not have to play the whole game.
"Serge was great on the glass. Fred and Norm both gave us dribble penetration and some shooting too."
Bucks head coach Mike Budenholzer also remarked on the strong performance of the Raptors bench, adding that Powell had more shots than anyone else in the Toronto team. With the series now level, Game 5 will see one of the sides move to within one win of the NBA final.
It takes place back in Milwaukee on Thursday where the Bucks are 1.33 and the Raptors 3.40.
The winners play Golden State Warriors in the final, with the defending champions having beaten the Portland Trail Blazers 4-0 in the Western Conference final.
The Warriors are 1.36 to win the NBA title while the Bucks are 3.60 and the Raptors 10.00.
Leave a comment