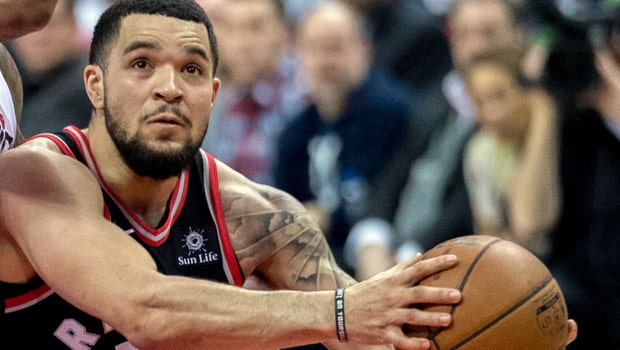 Toronto Raptors guard Fred VanVleet has undergone thumb surgery. VanVleet has had an operation to repair a partial ligament injury to his left thumb and will now need to wear a splint for around three weeks.
Toronto will provide an update on his condition at the end of that period although VanVleet should be able to make a return later in the season in the build-up to the playoffs.
The Raptors signed veteran Jeremy Lin to provide cover for VanVleet on Wednesday after they agreed a buyout deal with Atlanta Hawks. Lin has previously played for Golden State Warriors, Houston Rockets, Los Angeles Lakers, Charlotte Hornets, Brooklyn Nets and, most notably, the New York Knicks.
During his time at the Knicks, Lin enjoyed the most successful spell of his career in a period dubbed 'Linsanity'.
Lin made his Toronto debut in Wednesday's 129-120 win over Washington and weighed in with eight points, five assists and five rebounds against the Wizards.
Kawhi Leonard didn't feature due to concerns over a sore knee, with the former San Antonio Spurs star set to start in the All-Star game at the weekend.
Lin's former teams New York and the Hawks meet in Atlanta on Thursday night. The Knicks are 3.40 to win and Atlanta can be backed at 1.33, or 1.85 with a -6.5 handicap.
Leave a comment