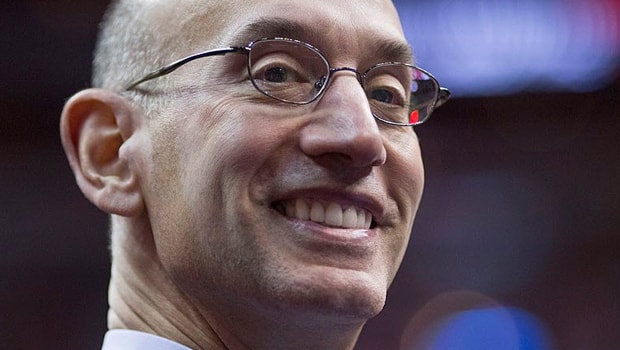 NBA Commissioner, Adam Silver, has warned that an outbreak of the coronavirus in the bubble could bring the games to an end. This is coming as the NBA plans to resume games on July 31 at a bubble facility in Disney World Resort, Orlando, Florida.
Teams would begin to arrive at the facility as from next week after they have been cleared by testing negative to the virus. Already, 16 players, including 3 New Orleans Pelicans Players, have tested negative to the virus out of the 302 players that have been tested.
The affected players would quarantine until they are cleared by a physician to end isolation. Some of the players include Jabari Parker, Nikola Jokic, and DeAndre Jordan. The Denver Nuggets announced that they would be closing their training facility after a few of their players, including Jokic, tested positive to the virus.
Silver, who had a long, hard time before allowing games to resume, has been very realistic about issues pertaining to the virus. Speaking with Time 100, he said, "Certainly, if we have a lot of cases, we're going to stop. You cannot run from this virus. I am absolutely convinced that it will be safer on this campus than off this campus because there aren't many other situations I'm aware of where there's mass testing of asymptomatic employees. So in some ways, this is maybe a model for how other industries ultimately open."
To ensure the safety of players at the bubble, players would be tested every night, to get their results in the morning, and there would be strict enforcement of safety measures on and off-court. Anyone coming into the bubble would have to have tested negative to the virus and must agree to follow the measures adopted by the NBA.
The NBA is working hard and well to ensure that everything goes smoothly and according to plan, but they are also aware that things could take a wrong turn, and they are ready to pull the plug on the whole thing if it happens.
Leave a comment