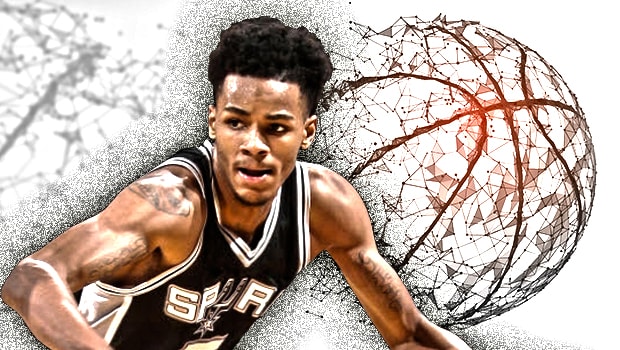 San Antonio Spurs point guard Dejounte Murray believes every game is like a playoff for his team as they bid to reach the postseason.
The Spurs could have gone a long way to claiming a place in the Western Conference playoffs had they secured back-to-back wins during this week's trip to Los Angeles, but instead they followed up a 113-110 defeat to the LA Clippers with a 122-112 overtime loss to the LA Lakers.
Those defeats have left San Antonio fifth in the table, but with only three wins separating fourth and 10th in the Western Conference standings, everything is most certainly still to play for during the final week of the regular season.
San Antonio will round off their campaign with back-to-back home games against the Portland Trail Blazers and the Sacramento Kings, before an away contest with the New Orleans Pelicans.
Wins in all three of those matches will secure the Spurs their place in the postseason, but Murray knows they must treat all their remaining games as if they were playoff matches and they must also be prepared to go the distance if they are to achieve their objectives.
"Man, we've got to know that every game is a playoff, a Game 7 for us," the 21-year-old was quoted as saying by ESPN.
"We've got to play for 48 minutes, and if the game decides to go to overtime like it did tonight, we've got to be ready to play even more."
San Antonio will also have aspirations of claiming overall NBA Championship glory for the first time 2014 this season and they are priced at 67.00 to achieve that feat.
Leave a comment