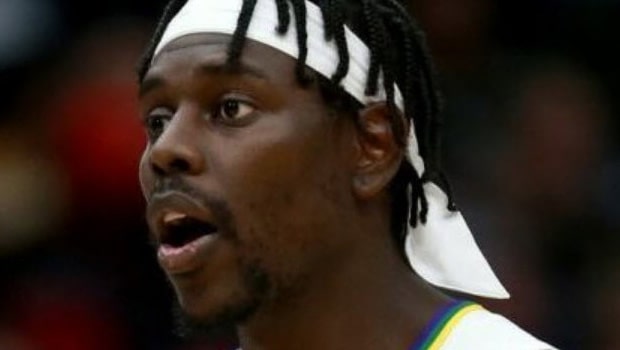 New Orleans Pelicans guard Jrue Holiday is subject to trade from the Milwaukee Bucks in the trade market.
The Milwaukee Bucks needs a defensive upgrade after a semi-final loss to the Miami Heat in the Playoffs.
They are reportedly willing to trade Eric Bledsoe, George Hill, and future Draft picks for the two-time All-Defensive standout.
Holiday is a two-time All-Defensive team honoree who averaged 19.1 points, 6.7 assists, 4.8 rebounds and 1.6 steals while shooting 45.5% overall and 35.3% from 3-point range last season.
In the last three seasons, the 30-year-old guard has averaged 19 points or more.
The Bucks have also secured Sacramento Kings guard Bogdan Bogdanovic in a sign-and-trade deal. The deal will be finalized on Sunday at 12:01 p.m. ET, when free-agent signings will be permitted.
Meanwhile, the New Orleans Pelicans are trading a standout player for a haul of players and Draft picks for the second consecutive off-season.
The franchise let go of Anthony Davis to the Los Angeles Lakers in 2019 and brought in the reigning most Improved Player Brandon Ingram and others.
Elsewhere, James Harden has rejected an extension with the Houston Rockets as he targets a trade to the Brooklyn Nets.
Should the move goes through, it will unite Harden with Kyrie Irving and Kevin Durant at the Nets. Harden averaged 34.3 points, 6.6 rebounds, 7.5 assists and 1.8 steals per game last season.
The new deal offered by the Houston Rockets is an NBA-record $50m per season for two years, but reports on Monday revealed that he turned down the extension with the hopes of forming a big three at the Nets.
Houston Rockets lost to eventual Champions of the NBA, Los Angeles Lakers in the semi-finals, and eventually saw the franchise GM Daryl Morey resigning. At the same time, head coach Mike D'Antoni left as well.
Leave a comment