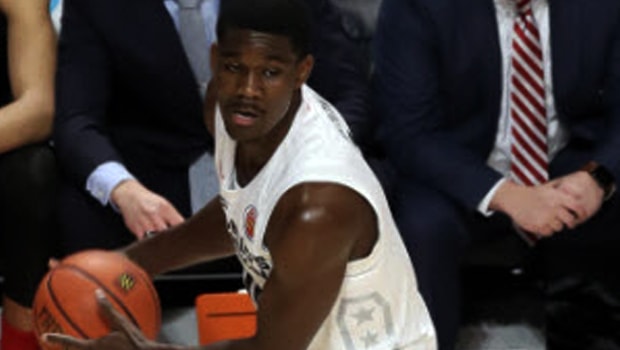 Deandre Ayton is looking forward to playing in the NBA but he admits he must live up to the hype after joining the Phoenix Suns.
The 19-year-old was selected by the Suns during this year's Draft and he will head to the Talking Stick Resort Arena with a fine reputation following his performances at the University of Arizona.
Comparisons are already being drawn to players such as Joel Embiid, who has starred since joining the Philadelphia 76ers in 2014, but there may well be even more pressure on Ayton, as he joins a Suns team that finished bottom of the Western Conference last season with just 21 wins to there name.
Indeed, the Suns have become one of the whipping boys of the NBA over recent years, with their last run in the playoffs coming in 2010 when they lost the Conference Finals to the LA Lakers and they are priced at 251.00 to go all the way and win the NBA Finals during the upcoming campaign.
Ayton knows there is now a lot of responsibility on his shoulders to succeed, but the rookie believes he is already thriving in the competitive NBA environment.
"It's cool," Ayton was quoted as saying by the Arizona Republic. "I just gotta live up to the hype. "Now I'm playing against some competition.
We're scratching each other, fighting each other. Now I know how the NBA works.
It's a grown man's game, for sure. It fits me because I'm throwing it right back at them."
The teenager is set to make his NBA debut in the Las Vegas Summer League on Friday, as he steps up his preparations for the new season proper, which is not due to get underway until late October.
Leave a comment