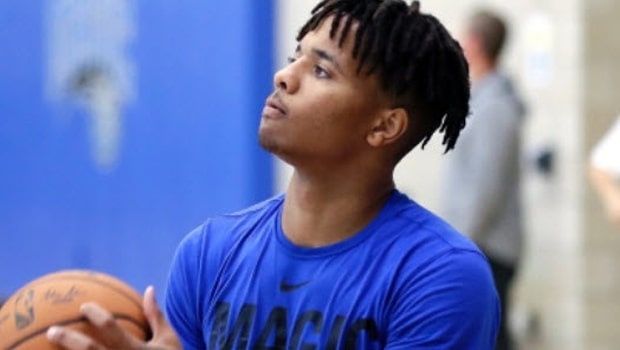 The NBA season will resume on July 30 at the ESPN Wide World of Sports Complex in Walt Disney World.
In this article, we will look at a player who wants to make a statement and help his team succeed.
In the NBA restart, teams will battle it out in one location: Walt Disney World Resort in Orlando.
This will present a unique opportunity for many players, as the games will have increased eyes on them.
The end of the season will also give them a chance to secure their long-term futures; even if they're currently not in a contract year.
Markelle Fultz played with a chip on his shoulder this season. The Magic are not expected to go far in the playoffs but Fultz has a great opportunity to show that his disappointing first two years in the NBA are behind him.
Injuries and struggles on the court derailed his career when he was with the 76ers. Luckily for him he found a home with the Magic and he is ready to show what he is capable of.
Not all fans are familiar with Markelle Fultz, who the 76ers took No. 1 overall in the 2017 NBA Draft. The 76ers gave up on him but he's received proper chances to prove his worth with the Magic. Fultz has made the most of them and he can be a problem in this league for years to come.
The Magic are not a team that plays on national television much but this can change with the eight regular season games left, a potential play-in tournament and the playoffs.
Fultz led the Magic a 119-118 road victory against the Lakers on January 15, their best win of the season. The talented point guard recorded the second triple-double of his career with 21 points, 12 rebounds and 11 assists and made huge baskets at the end of the game.
The Magic won that game despite being without Evan Fournier, D.J. Augustin, Michael Carter-Williams, Jonathan Isaac and Al-Farouq Aminu.
Fultz left it all on the court and LeBron James praised him after the game. "Confident. He's been given an opportunity to go out and play the game how he grew up playing… I been supportive of him ever since he was in high school, as a rookie in Philly, through his situation, and till this day. I'm happy as hell for him."
Leave a comment