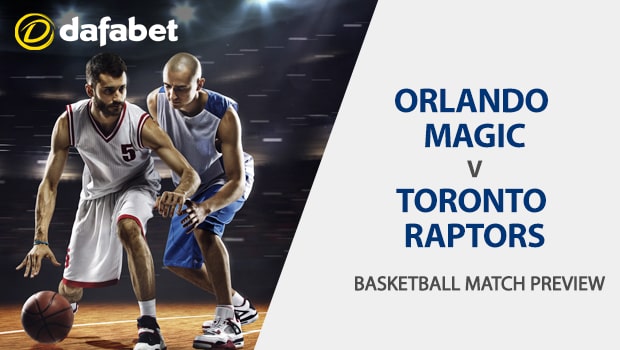 Orlando Magic vs Toronto Raptors
The Toronto Raptors got back on track Tuesday night as they tied the series at 1 game a piece. The series now shifts to Orlando as the Magic host Games 3 and 4 this weekend.
Let's take a closer look at where the value is at in this Game 3 matchup.
Team to Win (Regular Time)
• Orlando Magic: 2.57
• Toronto Raptors: 1.56
Spread
• Orlando Magic +4.5: 1.93
• Toronto Raptors -4.5: 1.96
Total
• Over 210.5: 2.01
• Under 210.5: 1.88
Spread: There's a 50 percent chance the Raptors cover a 4.5-point spread. That happens in 67 percent of AccuScore sims. Toronto covering the spread is a 3-star (out of four) hot-trend pick.
The average score after 10,000 simulations is 111 – 106, in favor of Toronto.
Something to Think About: Everyone made a big deal about Kyle Lowry's horrible Game 1 performance when he went scoreless. The issue for Orlando is that, even in Lowry's worst playoff performance ever, they just managed to win by only 3 points. Even a sub-par performance from Lowry the rest of the series should lead to a fairly easy Raptors win.
Building Momentum: Kawhi Leonard had quite the performance in Game 2, finishing with 37 points on 15-of-22 shooting. He made his first nine attempts to help the Raptors cruise to a 111-82 win on Tuesday night.
Defense Setting the Tone: Toronto's defense was a big factor in Game 2. They forced 17 turnovers that led to 26 points.
Potential X-Factor: Orlando's Jonathan Isaac picked up two fouls early in the game and was on the bench by the 8-minute mark of the first quarter. Something to keep an eye on — when he's on the floor, this is a much different Magic team. On offense and defense.
Kawhi Leonard is projected to lead Toronto with 18 points, 5 rebounds, 2 assists and 1 steal.
For Orlando, we'll have our eyes on Nikola Vucevic who's projected to finish with 21 points, 11 rebounds, 3 assists and 1 block.
The OVER.
This is a 3-star (out of four) AccuScore hot trend pick. Whereas most books have the total set at 210 or 210.5, AccuScore sim data has that number at 217 — suggesting a pick on the over. There's a 50-to-51 percent chance the total combined score gets to 211; the over hits in close to 62 percent of our simulations. The average combined score in sims is 216.5.

Leave a comment