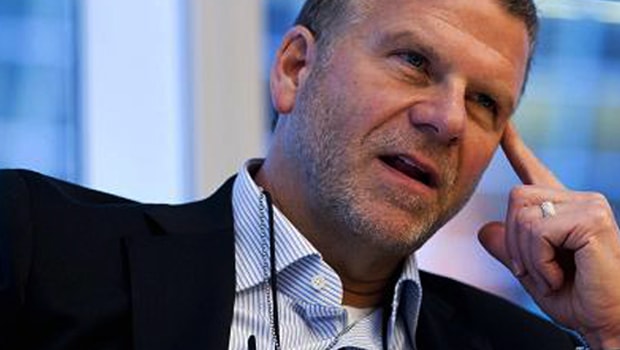 New Houston Rockets owner Tilman Fertitta believes the team should reach at least the Western Conference Finals this season.
Texas businessman Fertitta officially assumed ownership of the Rockets earlier this month and has immediately laid out his ambitions for the team, following on from their defeat to San Antonio Spurs in last season's Conference semi-finals.
The 60-year-old believes Houston should be going at least one step further this term and is confident they can achieve that feat following the arrival of Chris Paul from the Los Angeles Clippers, who will be expected to form an instant partnership with Rockets ace James Harden.
"To walk into this situation with James Harden and Chris Paul is unbelievable," Fertitta said at his introductory news conference.
"You've got to remember the name of the game is to get to the playoffs, and this is a superstar league. "You are not going to get to the playoffs every year and likely make it to the second round if you don't have a James Harden playing for you.
You add a guy like Chris Paul, and you should get to the Western Conference finals." Houston last reached the Western Conference Finals in 2015 when they were beaten by the Golden State Warriors 4-1 in the best of seven series, while their last NBA Championship success came in 1995.
Despite their long wait for a title, Fertitta insists he will not be afraid to make changes if things do not work out.
He added: "That's the way the league's going is two or three stars per team. And you know what? If we don't get where we need to be this year with two superstars … we're going to make good decisions, and we're going to do whatever it takes to win. I can promise you that."
Leave a comment