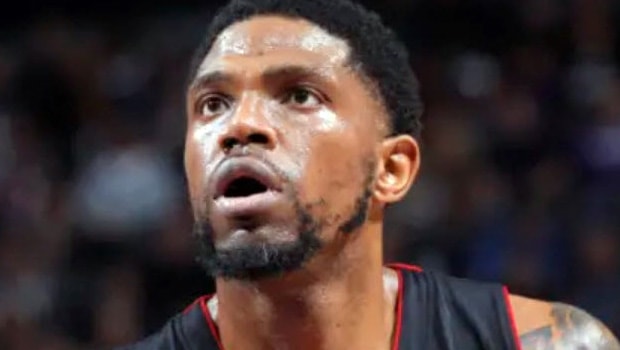 Miami Heat will be having veteran Udonis Haslem for the 18th season when the 2020-2021 NBA season starts.
Udonis explained to reporters on Friday that he intends to play on the 2020-2021 season with last season's losing finalists.
Doing that, he will become the sixth NBA player to spend a career of that length with one franchise. Dirk Nowitzki spent 21 years with Dallas, Kobe Bryant 20 years with the Los Angeles Lakers, Tim Duncan spent 19 with San Antonio, John Stockton spent 19 with Utah, and Reggie Miller spent 18 with Indiana.
Haslem played just four games last season and has only managed 76 points in four seasons altogether.
While he may have just a bit-part role in teams, his impact on the team happens behind the scene in the locker room.
Miami Heat head coach Erik Spoelstra stated that the player's leadership skill and stability are more than necessary for the team, hence the need to have him back in the squad.
"He's just an incredible rock of stability and leadership and mentorship, That's at all levels. It's not just to our young players. It's to our veteran players. And he provides just great guidance and mentorship to this head coach as well. I love him." Erik Spoelstra said.
When he signs his deal, which cannot be done until November 22, it will be a one-year deal worth $2,564,753. According to NBA Rules, negotiations cannot be made with any player until November 20.
Haslem will become the oldest player to feature for the Heats in the history of the franchise by the time he makes his next appearance for the team.
Haslem's last appearance for the Heat last season was on August 14 at age 40 years and 66 days old.
Leave a comment