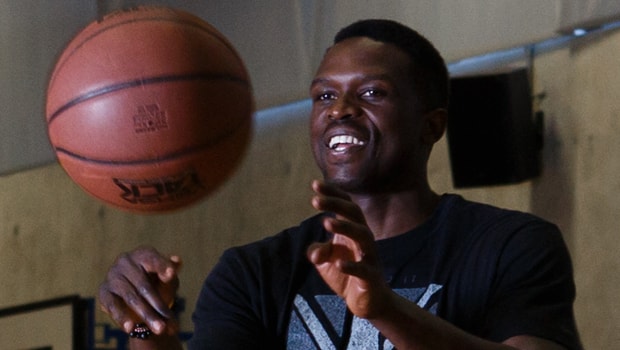 Luol Deng admits he needs to get clarification from the LA Lakers over his future soon.
The British forward was frozen out of the rotation for most of last season and he remains unsure over his future in Los Angeles.
Having signed from Miami Heat in 2016 in a deal reportedly worth $72m, he is an expensive player to have sitting out of the roster.
He made 59 appearances for the 16-time NBA champions the following year, averaging 7.6 points and 5.3 rebounds per game as the Lakers languished in the midst of a rebuilding phase.
The arrival of LeBron James this summer has done nothing to help Deng get the answers he craves.
He's currently in South Africa to play in the league's yearly NBA Africa exhibition game and Deng has revealed his frustration at being shelved in such emphatic style by team management.
He reiterated that he has always been ready to step on the court if needed.
"I don't know (where I fit in at the Lakers) I went with what they wanted," Deng explained. "There has been a lot of talk. Me not playing was not my call.
This is an organisational decision. "People can say whatever they want to say I respected what they were telling me.
Throughout the year I tried to play and every time they said they wanted to play the young guys, so that's their direction.
"I don't know what's going on now, hopefully soon I will know, I would like to know the answers."
The LA Lakers are 10.00 to win the NBA Finals next season.
Leave a comment