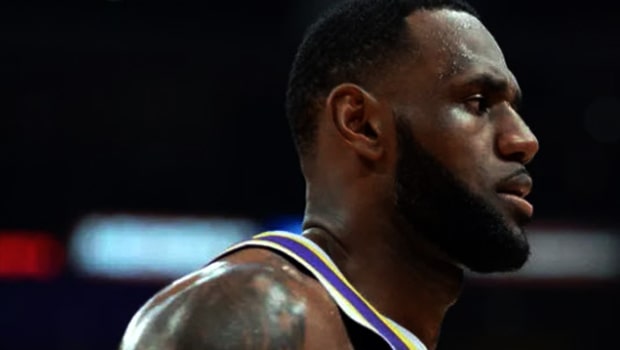 LeBron James insists he will continue to give his all for the Los Angeles Lakers in the remainder of the regular season.
The playoffs are already out of the picture for the Lakers but James impressed on Sunday night in a 111-106 win over Sacramento Kings.
The three-time champion recorded his eighth triple-double of the season with 29 points, 11 rebounds and 11 assists – and James says he will not ease up in the final games despite the fact he won't be involved in the postseason for the first time in 14 years.
"I would never cheat myself," James told Spectrum SportsNet after the win over the Kings.
"I know we're out the playoff race, but if I'm on the court, I'm going to play how I play, and I play to win. So, I will never cheat the game."
He added: "When I'm on the floor, I've got to play the game no matter what our circumstances is, no matter how many minutes I'm out on the floor, through the basketball gods, I've always respected the basketball gods.
"If I'm on the floor, I've got to try to play as hard as I can or do something to affect the game and not cheat the game. So, if I'm on the floor, if I'm in uniform, then I've got to try to make things happen."
Golden State Warriors are the 1.40 favourites to win the NBA Championship outright, Denver Nuggets are 21.00 and Houston Rockets can be backed at 13.00.
Leave a comment