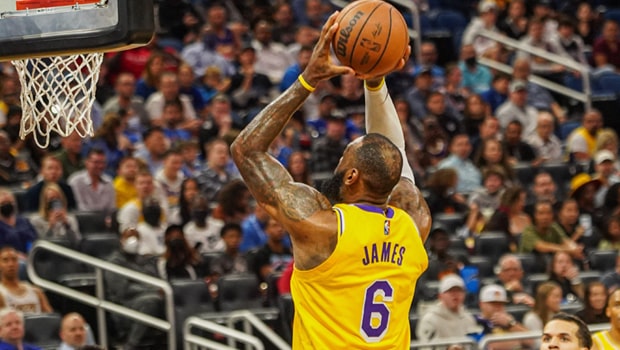 LA Lakers talisman LeBron James is known to take responsibility for his team's losses. Lakers had another disappointing Wednesday night as they lost to Portland Trail Blazers by 107-105 to succumb to their 30th loss of the season.
In fact, the Lakers conceded 21 turnovers in total throughout the match and the opposition was able to score 28 points from it. The Lakers were without the services of Russell Westbrook, who missed his maiden match of the season due to tightness in his lower back. In fact, James scored 30 points for his team but his efforts once again went in vain.
James said, ​​"I'll take accountability for that. It starts with me being a point guard for tonight's team and it trickles down to everybody else."
"Every time we turned the ball over it was almost like pick-sixes. We didn't get a tackle and they basically ran it in for a touchdown every time," James said. "That's not the ingredients for winning basketball."
On the other hand, Anfernee Simons top-scored for Portland Trail Blazers as he added 29 points. Simons added it was a big win for them as the opposition had Anthony Davis and LeBron James. With this win, Trail Blazers ended their six-match losing streak.
"Man, it was great," Simons said. "Just to see everybody playing well, coming together and being a good team. I mean, you can say what you want, but you've always got a chance when you've got LeBron and AD (Anthony Davis) on the team. So for us to get a win is big."
LA Lakers now have a 26-30 record as their struggles continue this season. The Lakers need to bounce back stronger and come up with collective efforts. Lakers will face a tough challenge in their next match as they will face Golden State Warriors on Saturday.
Leave a comment