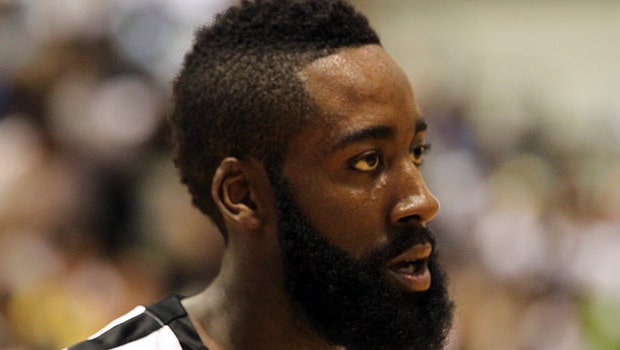 James Harden's run of of scoring at least 30 points in a game has come to an end following his 28-point haul in the Houston Rockets' win over the Atlanta Hawks on Monday.
The 2018 MVP had gone 32 games where he had reached at least 30 points,but could not continue that sequence against the Hawks although it did not stop Houston claiming a 119-111 win at the Toyota Center.
Harden's 32-game run was the second longest in NBA history,although he was still some way behind Wilt Chamberlain's overall record of 65 games, a sequence that was set between 1961 and 1962.
The 29-year-old certainly did not seem too bothered about seeing his run come to an end as he felt he was never going to catch Chamberlain's overall record.
"It was cool," Harden was quoted as saying by ESPN. "I knew I wasn't going to get to No. 1."
Monday's game was also Harden's first since returning from a neck injury and he confirmed he had not done much training.
"It's been a few days and so it actually felt good to go out there and just move it and run around," Harden added.
"I haven't really done any working out or any movement. I've been in bed, really." Harden will be hoping to return to his high-scoring best when Houston travel to the Charlotte Hornets on Wednesday.
The Rockets currently sit fifth in the Western Conference standings, with their ultimate goal being to claim a first NBA Championship crown since 1995 at the end of the season.
Leave a comment