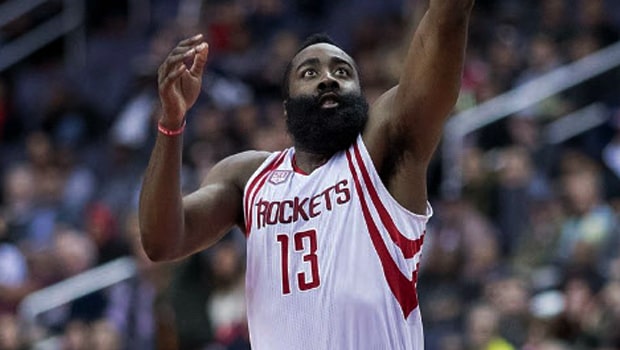 James Harden says he aims to be the best player on court every time he appears as he stars for the Houston Rockets in the NBA play-offs.
Harden scored a triple-double as the Rockets beat Utah Jazz 118-98 to take a 2-0 lead in the series.
Harden starred throughout the night for the Rockets, scoring 32 points overall with 10 assists and 13 rebounds with support coming from Chris Paul, Eric Gordon and PJ Tucker.
Donovan Mitchell and Ricky Rubio performed well for Utah but they were well beaten on the night as the Rockets look towards a likely match-up with the Golden State Warriors in the Western Conference semi-finals.
Afterwards Harden said that he was focused simply on being the best he could be when out on court, while Rockets head coach Mike D'Antoni said his star man was in great form.
He said: "That first quarter was ridiculous, what did he have, 17 points in the first? [He was] dicing everybody up. When he gets it rolling, nobody's better.
"He was shooting the ball so well at first. I think he went to his step-back a couple more times just because he was shooting so well.
He just kind of feels what he has got for that night and if it [the shots] are going in he'll do that more often. If not, he'll drive [to the basket]." Game 3 in the series takes place on Sunday.
In the Eastern Conference the Milwaukee Bucks and the Boston Celtics look set to meet in the semi-finals with both taking a 2-0 lead in the first round series; the Bucks leading the Detroit Pistons with the Celtics outlasting the Indiana Pacers.
Houston are 2.20 to win Game 3 with Utah 1.70. On the same night the Bucks are 1.25 to beat the Pistons who are priced at 4.20.
Leave a comment