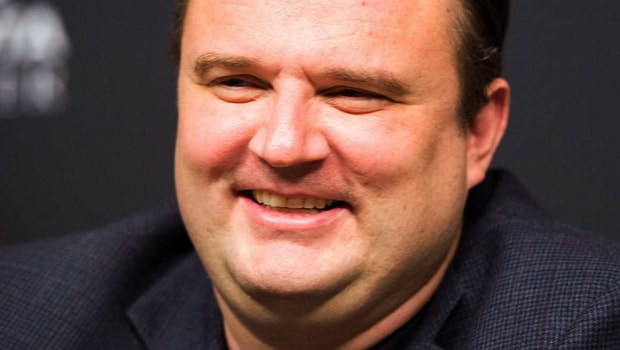 Houston Rockets general manager Daryl Morey insists his team are 'obsessed' with bringing the Golden State Warriors' dominance of the Western Conference to an end.
Golden State have claimed the conference title in each of the last three years, eliminating the Rockets en route to their successes in both 2015 and 2016, while they have also won two NBA Championships during that time.
Houston, for their part, have not won the Western Conference title since 1995, although they currently sit top of the regular season standings after winning 25 of their 30 games to date.
That impressive run includes a dramatic opening day 122-121 victory over the Warriors and Morey has now confirmed his team aren't just obsessed with beating the reigning champions on a one-off basis, they also want to end their recent dominance of the conference.
"It's the only thing we think about," Morey told ESPN. "I think I'm not supposed to say that, but we're basically obsessed with 'How do we beat the Warriors?'"
Morey believes it is almost guaranteed his team will have to beat the Warriors during the playoffs if they are to claim Western Conference glory and he admits their preparations both before and during the season have been geared towards that eventuality.
"We calculated it – it's like 90 percent if we're gonna win a title, we've gotta obviously beat the Warriors at some point," Morey added.
"So we're extremely focused on that. A lot of our signings and what we do during the year is based on that."
Houston are priced at 5.25 to claim Western Conference glory come the end of the season, while Golden State are available at 1.36.
Leave a comment