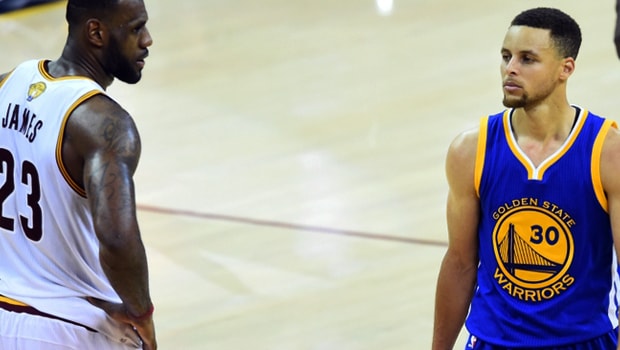 Golden State Warriors point guard Stephen Curry is hoping to replicate his post-season form during the NBA Finals.
The Warriors will face Cleveland Cavaliers for the third successive season in the Finals and will be looking to right the wrongs of last year when they surrendered a 3-1 advantage in the best-of-seven series to lose 4-3.
Curry certainly appears to have put that disappointment behind him as he has been in imperious form during the post-season, averaging 28.6 points per game in victories over Portland Trail Blazers, Utah Jazz and San Antonio Spurs.
The 29-year-old knows his form will count for nothing if he cannot replicate it during the series with Cleveland, starting with Thursday's opening game at the Oracle Arena.
"Just having an opportunity to rise to the occasion, knowing this is when things matter most," Curry told ESPN.
"But I've been playing pretty solid all year. Whether people notice it or not, want to talk about it or not, or praise it or not, it doesn't really matter.
"Now in the bright lights is when you got to continue to do it and that's what I'm trying to do. Hopefully for the next three weeks I can sustain it."
The two teams have met twice already during the regular season, securing a victory apiece, as Golden State finished top of the Western Conference and Cleveland claimed second place in the Eastern equivalent.
Golden State are available at 1.30 to secure a victory in Game One on Thursday while Cleveland are priced at 3.60.

Leave a comment