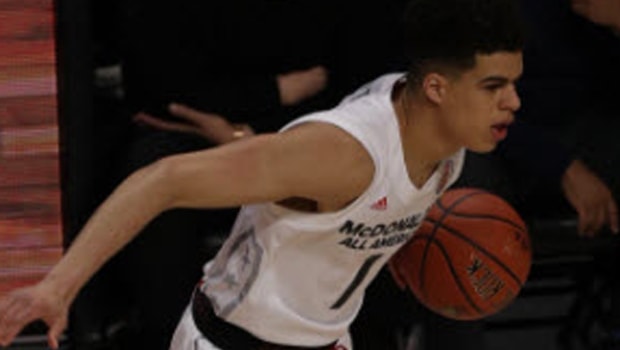 Denver Nuggets rookie Michael Porter Jr says he hopes to be fit for the start of the new NBA season after undergoing a second back operation.
The small forward was the 14th overall pick in the 2018 draft, but he had been tipped to be even higher up that list had injuries not restricted him to just three appearances during his sole college season at Missouri.
Porter initially underwent surgery last November to correct one of two bulging disks in his back and he went under the knife once again to complete the job last month.
The 20-year-old has now confirmed he is pain free and he hopes to be back up and running ahead of the new NBA season which is due to get underway in mid-October.
"I finally feel, like, good," Porter told ESPN. "I don't have a date but I'm hoping to be back for the beginning of the year. Gotta heal up, but I feel great."
Porter insists he won't be taking any unnecessary risks with his rehabilitation, as he believes a conservative approach is what is needed if he is to avoid any setbacks.
He added: "I'm able to get on the court a little bit right now, do some different things. But my rehab has definitely been very conservative. They're really taking it easy with me, being patient with me."
Denver have struggled over recent seasons, as they have not reached the playoffs since 2013, but, with Porter in their team, they are priced at 81.00 to be crowned NBA champions this term.
Leave a comment