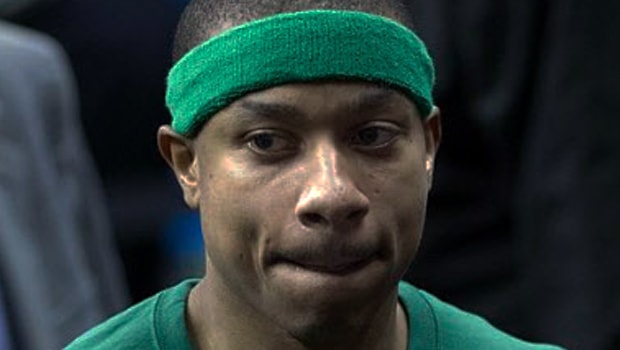 Isaiah Thomas says he has joined Denver Nuggets because he wants to "show the world what I bring to the table".
The two-time All-Star left Boston last August for Cleveland Cavaliers as part of the deal that saw Kyrie Irving join the Celtics, but he arrived at the Cavs injured and was then unable to force his way into their plans.
Thomas left Cleveland for Los Angeles Lakers in February but his season was brought to an early end due to a hip injury.
The 29-year-old has now joined Denver on a one-year deal and hopes his switch to the Nuggets will give him the chance to reignite his career.
"The thing that I wanted was the opportunity to play, the opportunity to show who I am again, show the world what I bring to the table," the point guard told the official Nuggets website.
"And, at the same time, just being able to have that opportunity. I didn't care about the money.
I didn't care about none of that. I cared about being able to showcase my skills and be in a good environment.
"I don't know too many players on this team but from the outside looking in it seems like they love playing with each other, and they love being around each other and they had a good atmosphere and I wanted to be a part of that."
Denver, who missed out on the playoffs last season, are 101.00 to win the NBA Finals 2018-19 outright.
The Nuggets' Northwest Division rivals Oklahoma City Thunder are 51.00 to win the NBA Finals and Thomas' former team Boston can be backed at 7.00.
Leave a comment