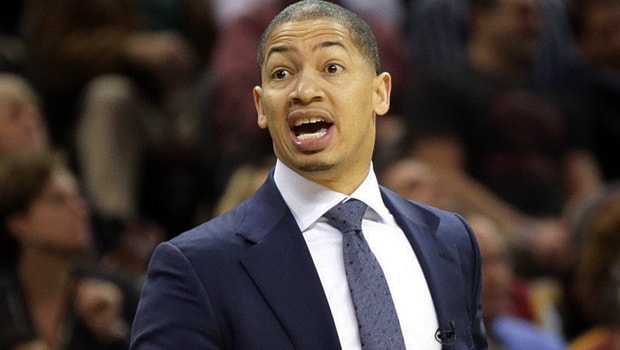 Tyronn Lue says he is keen to play down the hype surrounding Cleveland's opening fixture of the season against Boston.
The two Eastern Conference favourites open their seasons at the Quicken Loans Arena on Tuesday and much of the headlines in the build-up have surrounded Kyrie Irving's first return to Ohio since his high-profile summer switch.
With both aiming to win the Conference and ultimately the Championship in the new season, they may see their opening match as the chance to lay down a marker.
Lue though is playing down the hype and insisting it would be foolish to read too much into the game. "It's one game," Lue said.
"I know both teams want to see each other, but at the end of the day, you don't win a championship by winning or losing the first game.
So they're up for the game, they're ready for it, but that's not our main focus is playing Boston."
Irving's loss has appeared to weaken the Cavs but Lue believes his roster has actually been strengthened by the chance to add extra quality to their ranks.
Derrick Rose and Dwyane Wade are among those to have arrived and the boss believes his team are in better shape than this time last year.
He added: "I think we'll be a lot better off. I think we got a lot of different pieces.
We're deeper. A lot of versatile players. A lot of different lineups we can play. So it will be different, but I think we have a better chance, yes."
Cleveland are 5.50 for the Championship and 1.60 for the Eastern Conference, with the Celtics 3.00 in the same market.
Leave a comment