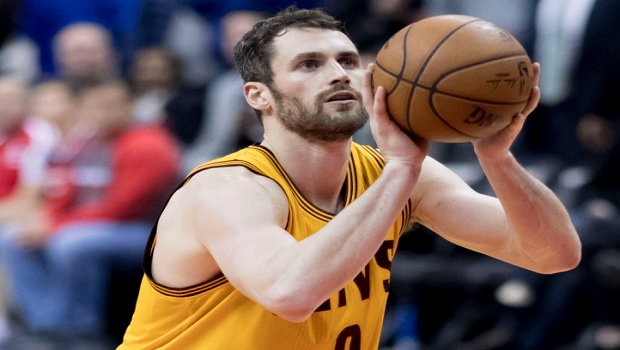 Kevin Love hopes he is able to avoid surgery on a toe injury that has disrupted his start to the season with Cleveland Cavaliers.
Love sustained the injury in preseason but managed to feature in the first four games of the regular campaign for the Cavs.
The five-time All-Star has been sidelined since, but Love hopes he isn't too far away from a return. "The only way I'm going to be best for this team is to be healthy, and I haven't been the last month," he said.
"I haven't heard anything like [surgery]. I don't know that for a fact. "I'm not sure because the doctors are going back and forth. I'm hoping that's the case. I would like to get back obviously as soon as possible.
"I had high hopes for the season, I know it's been off to a really rocky start, but the more I can be out there and help this team the better. I'm hoping to get out there as quickly as possible and hoping that it's only two or three weeks."
Cleveland lost the NBA Finals series at the end of last season to Golden State Warriors and LeBron James has since moved on to join Los Angeles Lakers.
The Cavs lost their opening six games but registered a first win on Tuesday as they thrashed Atlanta Hawks 136-114 at the Quicken Loans Arena in Ohio. Cleveland's Central Division rivals Chicago Bulls are in action on Wednesday as they host Denver Nuggets.
The Bulls are 3.75 to win and Denver can be backed at 1.30.
Leave a comment