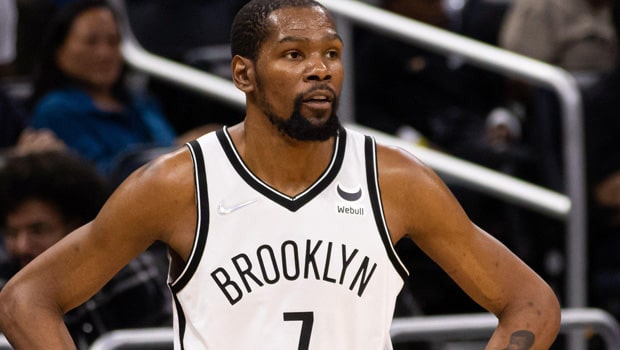 Boston Celtics completed a clean sweep of 4-0 against the Brooklyn Nets on Monday night after winning the fourth game of the series by 116-112 to become the first team to reach the second round of the playoffs. Jayson Tatum top-scored for the Celtics as he added 29 points on 9-16 shooting from the field.
On the other hand, Kevin Durant gave his all as he scored 39 points on 13-31 shooting from the field but he didn't get the support of his teammates, and thus his efforts went in vain. In fact, Durant also scored nine assists and seven rebounds but it was to no avail.
Moreover, Seth Curry scored 23 points whereas Kyrie Irving, who missed the home matches as he isn't vaccinated against Covid-19, added 20 points for the Nets.
Durant admitted that he has no regret over the season and feels the opposition was a better team. The veteran also feels Steve Nash is the right coach to take the team forward in the next season.
"A lot of stuff that may factor into why we lose, but they were just a better team," Durant said.
On the other hand, Jayson Tatum was shocked after he conceded the sixth foul but he was sure that his team will hold on tight in their defense.
"Couldn't believe it at all, but I think that's what we're built for," Tatum said.
Meanwhile, Marcus Smart added 20 points and 11 dimes to contribute to the win for the Celtics. Smart revealed they always had their plans in place against the Nets. Furthermore, Jaylen Brown scored 22 points for the Celtics.
"It's funny to us because we don't duck and dodge anybody," Smart said. "We knew what we were going to come in here and do."
Leave a comment