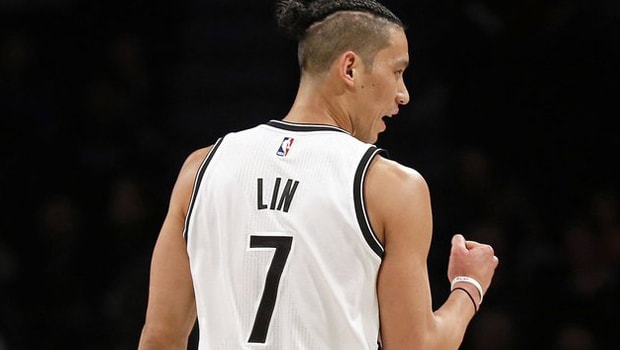 Brooklyn Nets guard Jeremy Lin seems set to miss the entirety of the 2017-18 NBA season after sustaining a knee injury against the Indiana Pacers.
Lin suffered a ruptured patella tendon in his right knee in the fourth quarter of Brooklyn's season opener, which the Nets lost 140-131.
The 29-year-old former New York Knicks star struggled with injury last season for Brooklyn and managed just 36 games, and it seems as if his campaign is already over.
Nets GM Sean Marks released the following statement after the injury was announced: "Jeremy worked tremendously hard during the offseason and in training camp and was excited for the prospects of the team this season.
"We feel awful that the injury will cost him the season, however our entire organization will be there to support Jeremy in every way possible throughout his recovery.
Jeremy remains an important part of this team and will continue to contribute in a leadership role."
Spencer Dinwiddie and Isaiah Whitehead are among the Nets' options to fill the void left by Lin's absence.
Brooklyn are back in action on Friday night when they host Orlando Magic at the Barclays Center.
The Nets are 201.00 to win the Eastern Conference outright. Toronto Raptors are 17.00 and Chicago Bulls are available at 101.00.
Leave a comment