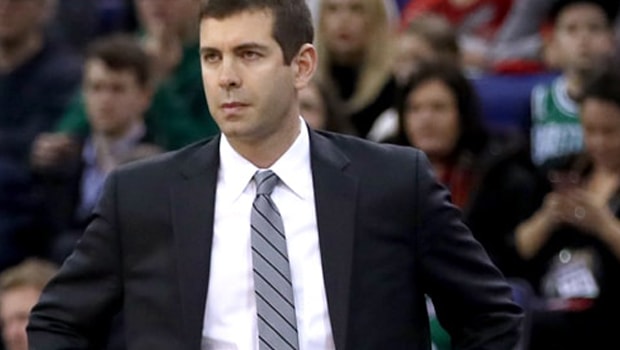 Boston Celtics coach Brad Stevens feels his team have managed to get their hands on one of the stars of the future after picking up Robert Williams in the draft.
The Celtics landed the centre with the No. 27 overall pick in Thursday's draft. Williams impressed during his college career with Texas A&M and Stevens has admitted he thought Boston were going to miss out.
"There's a lot of good players out there and each pick we were hoping more and more that he would be available at 27," he told the Celtics' website.
"When you look at guys with size and how they can impact the game now – he's got good feet, he's a good athlete, he's got a 7′ 5" wingspan and he plays way above the rim.
"And his ability to block shots, the ability to alter shots, the quickness to catch up, to guard shooters if they get a step, being able to still alter that.
And then obviously if you can have four shooters on the floor and have a guy like that rolling to the rim, you can just throw it up in the air and he can go get it and finish it."
Boston lost out in the Eastern Conference Finals to Cleveland Cavaliers last season but lost star captures Kyrie Irving and Gordon Hayward before the playoffs began, with the latter missing virtually the entire campaign.
The Celtics will be hoping to go one better next season with their key men back and Williams may well have a squad role to play even if he cannot establish himself as a starter.
Boston are 6/1 to win the NBA Championship next season and Cleveland can be backed at 28/1.
Leave a comment