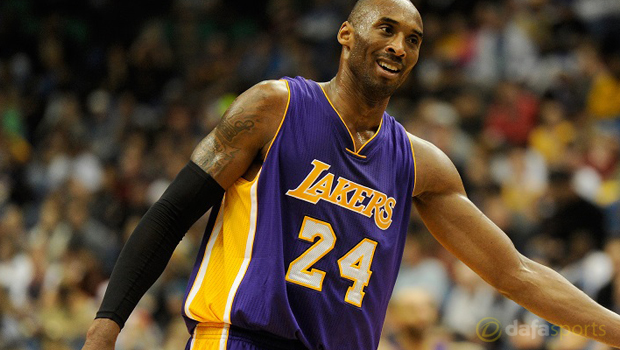 Los Angeles Lakers star Kobe Bryant has refused to confirm he will retire at the end of the season but ruled out playing for another NBA team.
The five-time NBA champion is in the final year of his deal with the franchise but reports have suggested he will extend his stay at the Staples Center.
"I've said it so many times. I'm here, I'm a Laker for life," Bryant told reporters, after Friday night's 104-98 win over the Brooklyn Nets at Barclays Center. "I'm not playing anywhere else, no matter what.
It's just not going to happen. I bleed purple and gold, and that's just how it's going to be."
It followed comments by Phil Jackson, his former Lakers coach and the current New York Knicks president, who believes that the 37-year-old two-time NBA Finals MVP will stay on in California.
Bryant said: "That's Phil baiting you [members of the media] like he always does. He's a master at it."
Bryant's every move was cheered at Barclays Center on Friday, in anticipation of what could be his final appearance in Brooklyn, and the NBA veteran thanked supporters for their warm reception.
"If this is the last time," he added. "I'm fine with that and I feel at peace with that."
Bryant will face Jackson's Knicks on Sunday at Madison Square Garden in what could also be the Philadelphia-born star's final game at the legendary New York City venue.
Bryant has struggled in the Lakers' first five games this season, shooting 32.1 percent from the field while averaging 16.2 points per game. He scored 18 points on 5-of-16 shooting on Friday to lead the Lakers to their first win of the season.
Leave a comment