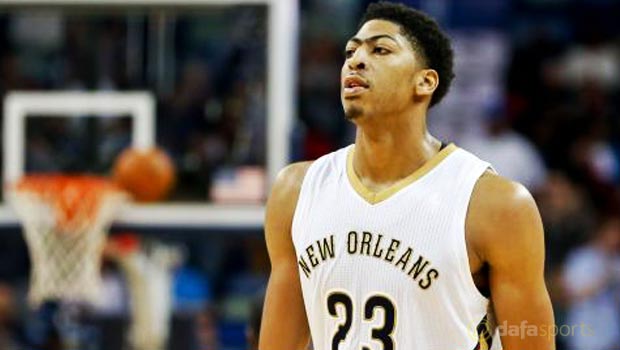 NBA legend Shaquille O'Neal says New Orleans Pelicans power forward Anthony Davis is "probably" the best player in his position at present.
Davis has just three seasons in the NBA to his name so far but the 22-year-old is already a two-time All Star.
The Pelicans power forward has led the NBA in blocked shots per game in each of the last two seasons and Shaq, who is a four-time NBA champion, is a big fan of Davis.
The former Los Angeles Lakers center revealed he has told his 15-year-old son to model his game on Davis' rather than his own, as he feels they have similar physical attributes.
"I told him to watch Anthony because he's probably going to be the same height and have the same type of build," O'Neal told the New Orleans Times-Picayune. "Not skinny, but long.
"He's (Davis) probably the best at that position. He can run, rebound, dominate take over games. He's going to do his thing this year."
Davis managed to help the Pelicans reach the playoffs last year as they were the eighth seed in the Western Conference with a regular season record of 45-37.
However, New Orleans failed to win a game in the post-season as they fell at the first hurdle to eventual champions Golden State Warriors, who claimed a 4-0 series win.
The Pelicans are available at 34.00 to win the Championship next season, Golden State are 5.50 while LeBron James' Cleveland Cavaliers have been installed as the 3.75 favourites.
Leave a comment