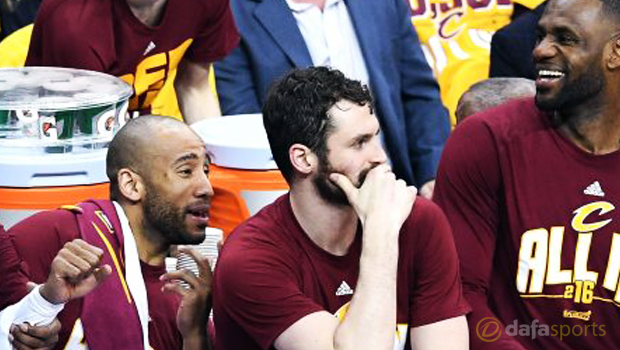 Cleveland Cavaliers

guard Dahntay Jones will miss Game 4 of the

Eastern Conference Finals

against the Toronto Raptors due to suspension.
The 35-year-old has been banned after striking Raptors forward Bismack BiyomboBismack Biyombo with a low blow during the closing moments of Game 3, a match that ended in a 99-84 victory for Toronto, but Cleveland still lead the seven-game series 2-1.
The two teams will go head-to-head once again at the Air Canada Centre on Monday night, but Jones, who only joined the Cavs in April, will play no part in the match.
Toronto head coach Dwane Casey has also been fined $25,000 for his criticism of match officials after his side's success on Saturday, as he particularly felt that Biyombo was on the receiving end of some unfair decisions.
Casey said after Saturday's game: "He's not getting the calls. We shoot zero free throws in the fourth quarter. Zero. I mean, it is 73-46 in the entire three games. He's getting hit.
"There's one play where they almost have a brawl. He gets killed on that play and again, I've got to go back and watch it, but there's got to be some consistency."
Toronto have never won the Eastern Conference Finals, but they are available at 3.10 to level the series with a victory on Tuesday night, while Cleveland are on offer at 1.36 to open up a 3-1 advantage in the contest.
The winners of the seven-game series will face either Golden State Warriors or Oklahoma City Thunder in the NBA Finals that a due to begin on June 2.
Leave a comment