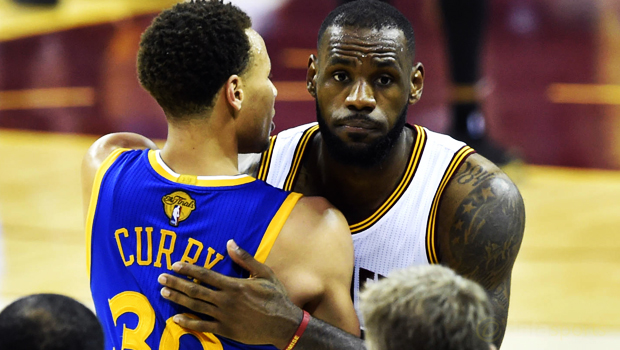 LeBron James admits he is envious of the Golden State Warriors' seemingly unbreakable good health.
The reigning NBA champions have made a faultless start to the new season with 15 wins on the bounce, tying the all-time record for the best start to a season.
James is looking on with interest and while he knows that talent is playing its part, he points to the near-perfect injury record of the Warriors as a defining trait in their story.
Other than center Andrew Bogut, who has dealt with a variety of injuries in the last several seasons, the Warriors' core has mostly managed to stay on the court.
"I think it comes with a lot of health," James said when asked about the Warriors start to the season. "They've been healthy. They've been the most healthy team I've ever seen in NBA history, and they have great talent.
Those guys all play for one common goal and that's to win, and that's all that matters."
James and the Cleveland Cavaliers, meanwhile, are missing four of their top eight rotation players at the moment with Kyrie Irving, Iman Shumpert, Timofey Mozgov and Mo Williams all sidelined.
The Cavs were missing Irving, Kevin Love and Anderson Varejao in their 4-2 NBA Finals loss to the Warriors in June and James says it is a contributing factor.
While others have had their chance to shine in Cleveland, James says his preference would be to have a fully fit rotation.
"I've always heard that saying of, 'Is it a blessing that guys are out and guys can step in?' I think it's good for some of the guys that don't get to play as much – they get an opportunity," he said.
"But at the same time, I'd much rather be full and know what we're going to have and play at a high level for most of the year so we know what we can fall back on at the end of the season."
The Cleveland Cavaliers are 3.75 to win the NBA Championship this season while Golden State are 3.40 to retain their grip on the crown.
Leave a comment