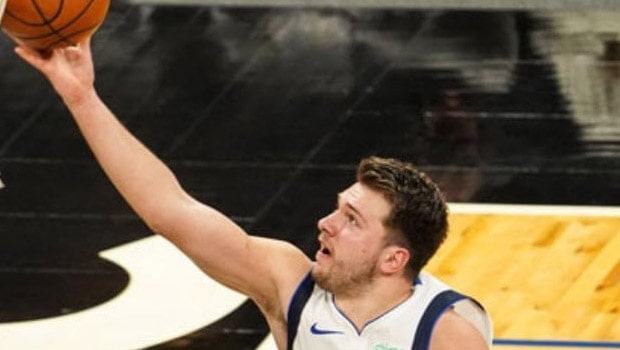 Dallas Mavericks star Luka Doncic is one of the most talented players in the NBA. Doncic has proved his mettle on numerous occasions and he has done a fine job for his team. That the first playoff round against the LA Clippers went to the seventh game was because of Doncic's superman efforts.
Doncic scores in the first six games of the series read as 31, 39, 44, 19 (he was carrying a niggle), 42 and 29. Not only the points, Doncic also top-scored in assists category in every six games.
The 22-year old elevated his game to a new level in the decider of the series as he scored 46 points. However, his efforts went in vain as the Dallas Mavericks lost by 126-111 on Sunday night in the Orlando bubble.
Doncic also provided 14 assists but even his all-round performance wasn't enough as the Dallas Mavericks were knocked out by the LA Clippers.
After scoring 46 points in the seventh game of the series, Doncic has written his name in the history books.
Youngest player ever with 40+ points in a Game 7:
22y, 98d — Luka Doncic
23y, 140d — LeBron James
23y, 205d — Jamal Murray
24y, 137d — Oscar Robertson
25y, 361d — Allen Iverson
Doncic is more than 1 year younger than the next player on the list. The Slovenian has been consistently coming up with great performances but didn't get the support from his teammates.
The Dallas Mavericks will look to come up with a collective effort in the next season of the NBA and support Luka Doncic. There is no doubt that the Mavericks have got a potent player in Doncic and they will look to build their team around him.
Leave a comment