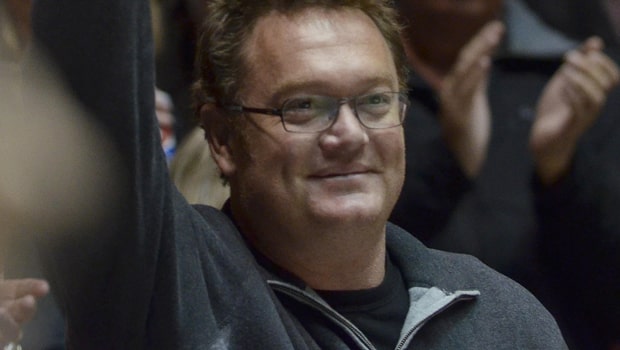 The Chicago Bulls have the spotlight, over two decades after winning their sixth NBA Championship in eight years. ESPN's 'The Last Dance' documented their success, focusing on the 1997-98 season, Michael Jordan's final campaign with the Bulls and the end of their dynasty.
The Bulls dominated their opponents and those legendary teams featured big names other than Michael Jordan. One of them is Luc Longley, who shared his memories of Michael Jordan and the Bulls' last championship run during a 2005 interview with ESPN Australia.
"If I think back about my NBA career, the Bulls' practices were probably in some ways the highlight, a good practice, share up, go get on the private jet, have a drink, land in a town, stay the night, go to a nice restaurant, go out the next day and kick ass."
He then talked about what it was like to play with Michael Jordan: "I've described Michael before as a predator, you know like a big black cat and my image and I've said this before so this isn't original footage but my image of Michael I remember watching him pacing in front of the bench of a team I can't remember who we were playing I might've been the Clippers or someone that and we've had a couple of wins, easy wins and Michael was bored and he had gotten two or three guys in the foul trouble basically and I saw him pacing in front of the bench of the other team you know it was like a big cat outside of the sheep pen you know he's waiting for the next sucked oh he's gonna rip his guts out and throw him over your shoulder and bring on the next one." 
Longley played five seasons with the Bulls. He was their starting center from 1995 to 1998 and averaged 11.4 points and 5.9 rebounds in the 1997-98 season.
Luc Longley would play three more years in the NBA. He's currently a part-owner of the Perth Wildcats in the NBL in his native Australia, as well as an assistant coach with the Australian national basketball team.
Leave a comment