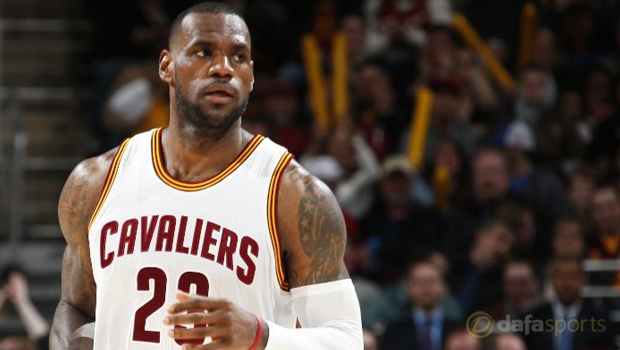 LeBron James hopes that casting aside the fear of failure will be the key to erasing the memory of losing the NBA Finals to the Golden State Warriors.
For the fourth time in his career, James was on the wrong end of a Finals series and believes fear of failure is one of the things that could be holding him back.
The 30-year-old says it is impossible to succeed every time he goes on court but he wants to be more like his idol, Michael Jordan, in not allowing fear to stop him from producing his best.
James feels that Jordan never allowed criticism or mistakes to stop him from coming up with the big plays when required.
"I look at it like this: MJ wasn't perfect. MJ had bad games. He had turnovers. He had games where he felt like he should've been better," he told ESPN.
"But I think the greatest thing about MJ was that he never was afraid to fail. And I think that's why he succeeded so much – because he was never afraid of what anybody ever said about him."
Jordan was a winner six times in the NBA Finals compared to James' haul of two so far in his career.
"I'm afraid of failure. I want to succeed so bad that I become afraid of failing," he admitted.
James feels the Cavaliers can build on last season, despite falling to the Warriors at the last hurdle.
"We've got to have the same focus, we've got to have the same mind frame, we've got to have the same one goal, and that's to get better every single day, improve each and every month, and that will give us the best possible chance to play into June," he added.
Leave a comment