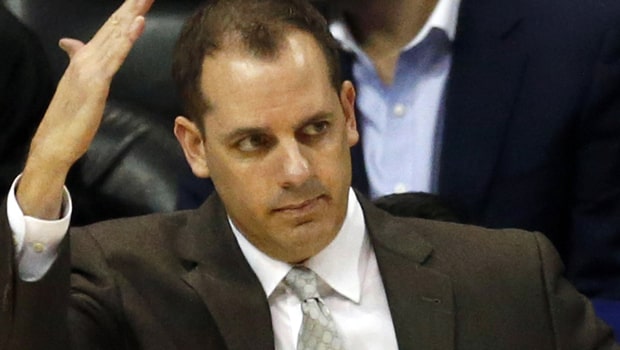 The Los Angeles Lakers were heavily reliant on the shoulders of LeBron James and Anthony Davis in the previous season. However, the Lakers' title defense in NBA 2020-21 edition took a massive hit as both James and Davis had to miss a lot of matches due to their injury woes. James went on to miss 27 matches due to his ankle injury whereas Davis also missed almost half of the season due to his Achilles Tendon injury.
For the Lakers to savor success in the ongoing season, there is no doubt that both of these talismans will need to be at the top of their fitness. Furthermore, the Lakers have added Russell Westbrook to their squad, who will certainly support James and Davis.
Frank Vogel, LA Lakers head coach, will also need to manage the workload of his players to get the best out of his players. Vogel revealed how he will try to keep the workload of these players in check.
Frank Vogel says that he wants LeBron James around "34 to 36" minutes per night this season, but he doesn't want him playing all 82 games. Vogel added that he doesn't want to prescript James' nights off or his minutes too much.
Vogel also added that LeBron James, Anthony Davis and Russell Westbrook will all likely be in the mid-30s minutes-wise.
The Lakers will also want players like Carmelo Anthony, Trevor Ariza, and Dwight Howard to deliver the goods for them.
Meanwhile, the Lakers will have a poor start as they lost all of their six pre-season matches and failed to click as a unit. The Lakers will look to turn the tables and they will begin their campaign against Golden State Warriors on October 20 (IST).
Leave a comment